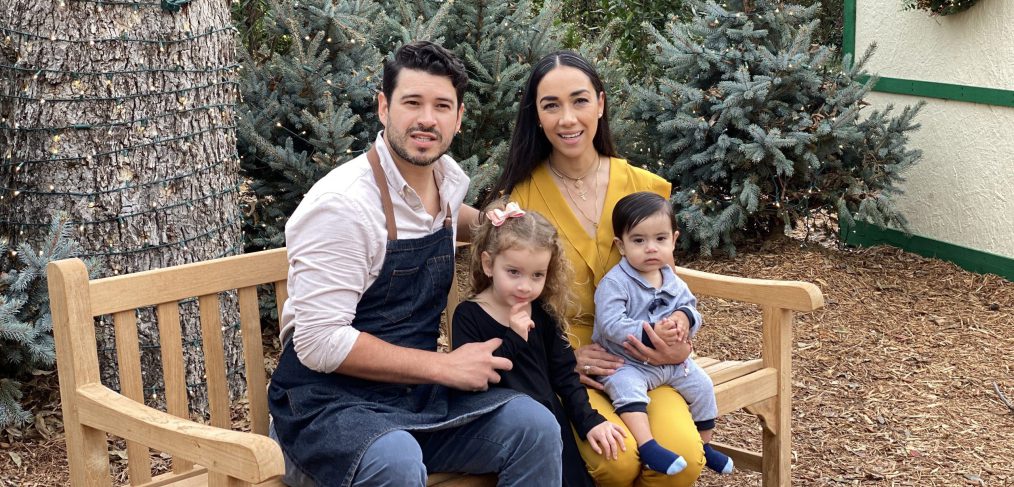 Dallas ISD family lives their passion for giving back
Michael Iwasko has always admired the passion his wife Alicia pours into her work with Dallas ISD families, first as a teacher and now as principal at Annie Webb Blanton Elementary School. That is why when their daughter turned 2, he decided to quit his corporate job and find a way to also make a difference.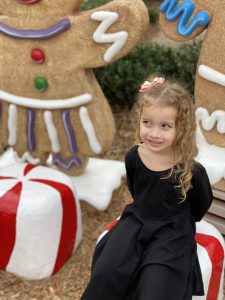 "I wanted my daughter [Nadezhda] to look at me with the same pride as when she looks at the work my wife does to make a difference in her school and our community," Michael said.
These past few weeks, the family, which now also includes 1-year-old Leon, has been spending weekends at the Dallas Arboretum, Klyde Warren Park and other locations sharing Elevate Coffee and the company's "Extract Hope" commitment to share a quarter of its profits to help children in Guatemala and in Dallas. The family started Elevate Coffee, which partners with coffee farmers in Guatemala—where Michael's family originates—to create small batch coffees that sometimes bear the name of the farm in which the coffee was harvested. He also partnered with two nonprofits that work in Guatemala to provide clean water and nutritional supplements to children in the poorest regions.
"Fifty percent of children in Guatemala suffer from chronic malnutrition, and one in 20 dies before the age of 4 because of the bacteria in the water supply," he said. "This could have been my daughter living in this situation."
Since 2019, between sales and direct donations, the Iwaskos have provided 431,600 gallons of clean water for communities in Guatemala.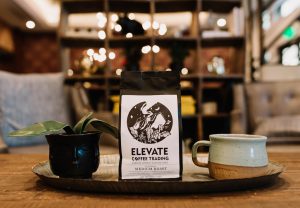 "The coffee company gives us that opportunity to give back here and in Guatemala," Alicia said.
When Michael discussed the idea of quitting his job and running the coffee company full-time, Alicia was fully on board.
"He supported me as I worked to become an assistant principal and then a principal," Alicia Iwasko said. "I knew I would support him in his dream to give back to the community."
The Iwasko's contributions through Elevate Coffee are not limited to Guatemala. They also contribute to local causes, to Dallas ISD by donating free coffee to schools for teacher recognitions, and to Blanton Elementary School, where Nadezhda now attends prekindergarten.
Alicia, who was born in Mexico and attended seventh grade in Houston, knows first-hand how difficult it often is for families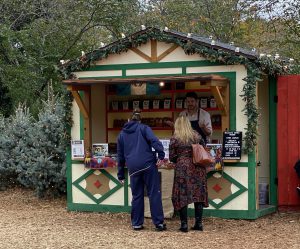 to make ends meet, so she and her husband sometimes hold fundraisers through Elevate Coffee to provide extras for families. For example, this Thanksgiving, the company had a flash sale to raise funds to buy turkeys for the school's famous Turkey Run. Organized by Coach Freddie Harris, the run combines fitness and helping families—95.5 percent of whom are considered low-income—by providing a turkey to students who win the run by grade level the Friday before the break. The more turkeys that are donated, the more turkeys that go home, Michael said.
"They are so proud to be able to carry their turkey home'" Alicia said. "One year, we had 90 turkeys donated. I know how they feel being able to contribute to the special meal."
While living in Houston, she and a cousin entered a Thanksgiving turkey giveaway at a nearby grocery store they used to frequent. They entered the giveaway so many times that they won a turkey and proudly carried it home.
Alicia, a third-generation educator, returned to Texas 13 years ago as a bilingual teacher through the district's Alternative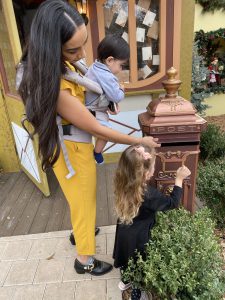 Certification program. She met Michael 11 years ago when he crashed her birthday party. Once they started dating, they each realized that one of the attributes they most valued about each other was their passion to help and make a difference. With Elevate Coffee, they now live that passion every day and teach their children that it's important to follow their dreams, they said.
"How could we teach them to follow their dreams, if we weren't doing it ourselves?" Michael said. "I wanted to be able to look my children in the face and tell them to also follow their dreams, to be passionate about what they do and to be the change that they want to see in the world."
T learn more about Elevate Coffee Trading and the work they do in Guatemala and the community, visit www.elevatecoffeetrading.com or follow them on social media at https://www.facebook.com/elevatecoffeetrading and @elevatecoffeetrading.
Elevate Coffee Trading would like to give back to the hard-working educators! Enter for a chance to receive a free coffee service for the staff at your school by filling out the following form: https://tiny.cc/elevatelives.
Future events where you can find Elevate Coffee Trading this season:
| | |
| --- | --- |
| Klyde Warren Park | 12/11/2021 |
| The Dallas Arboretum Christmas Village | 12/17/2021, 12/19/2021, 12/20/2021, 12/21/2021, 12/22/2021 and 12/23/2021 |
| Main St. Garden | 12/18/2021 |