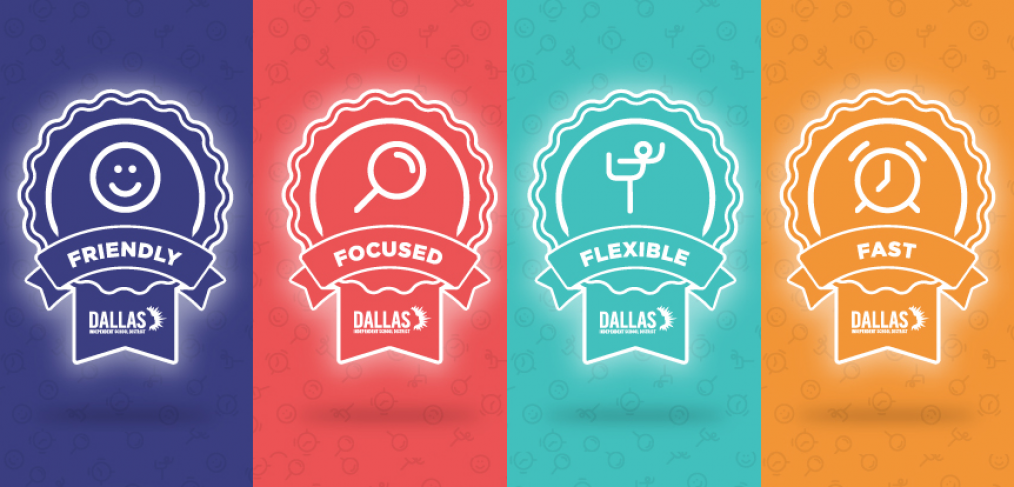 Nurses go the extra Core 4 mile
While all Dallas ISD staff have been working hard to ensure students have all they need to succeed despite the challenges of the pandemic, the more than 300 nurses and assistant nurses throughout the district have been directly working to ensure the safety of staff and students.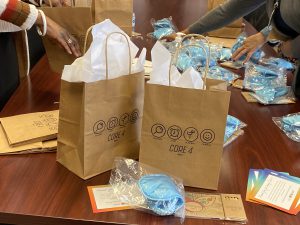 In addition to their usual duties of administering care at the schools and making sure students' medical records are up-to-date, school nurses have been demonstrating their commitment to Dallas ISD's Core 4 culture tenets on the frontline of the pandemic. They have administered COVID tests at their campuses, coordinated quarantine, and scheduling vaccine clinics to make it easier for students and staff to get vaccinated.
Their efforts—transforming student lives and striving for the yes with urgency for all—were recently recognized with at Core 4 care package to say thank you. Health Services staff came together to put the thank you packages together and deliver them to the nurses.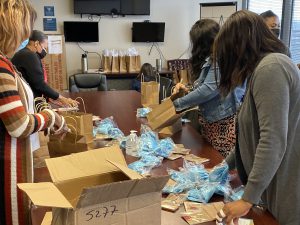 "Nurses have always played a crucial role in the health and well-being of our campuses, but for the past few months, they have taken on so much more and have done an admirable job of holding the line against the virus," said Jennifer Finley, executive director of Health Services. "Dallas ISD has not seen the numbers of COVID cases this fall that other districts have in great part due to the work of our wonderful nurses—they have been Core 4 all the way, and we are all grateful."