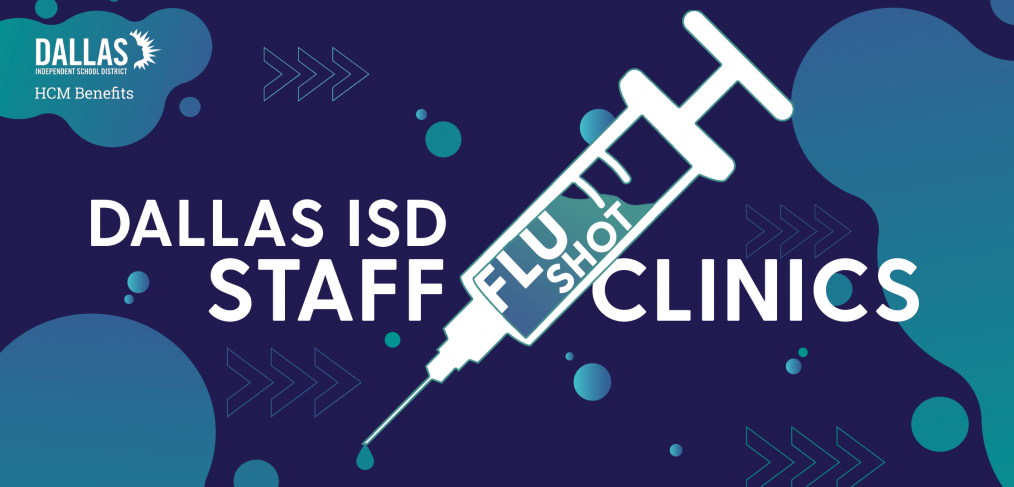 Don't let the flu get you down
Seasonal flu mimics many of the same symptoms of COVID-19, which can make it difficult for patients and providers to tell the difference between the two illnesses. Getting a flu shot is an important step we can all take to protect ourselves and our families.
Dallas ISD will provide access to convenient walk-up flu shot clinics for employees at a variety of times at campuses, central office and service centers. Flu shot clinics will be available through Dec. 10 at various locations. To find the date, time and location most convenient to you, please visit https://www.dallasisd.org/fluclinics. We recommend that staff register as soon as possible.
Flu vaccines are free for employees enrolled in TRS-Active Care insurance, other medical insurance plans and Medicare.
The district and the flu s will be taking extra steps to ensure employees feel safe while receiving a flu shot.
If you have questions or concerns, please call 972-925-4300 or email benefits@dallasisd.org.