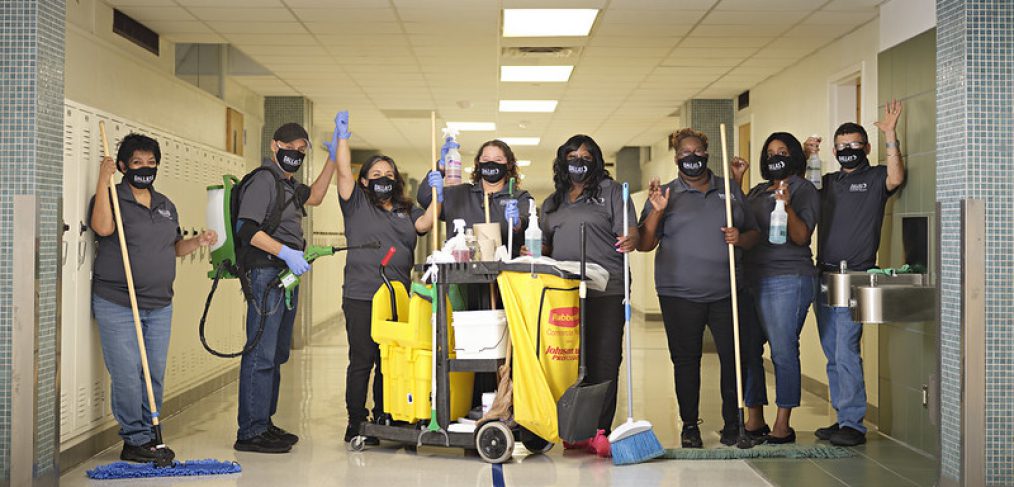 Embracing the Core 4 spirit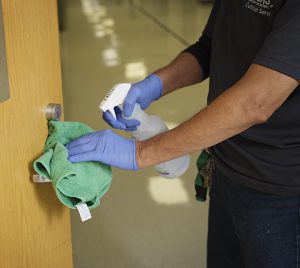 For a year and a half, they have been at the frontline of Dallas ISD's efforts to keep staff and students safe from the spread of COVID-19, often working shorthanded, on weekends, and late into the night. Through it all, the district's 948 custodians have exemplified the core tenets of the district's culture—fast, flexible, focused and friendly. Celebrate National Custodian Day by saying thank you to the custodians at your campus or department.
While this year, the Oct. 2 celebration falls on a Saturday, any day is good to thank the men and women who have embraced the additional duties of constantly disinfecting high-touch areas, spraying at least once a week to kill the virus on surfaces, and stepping in any time additional cleaning is required. And when the city was paralyzed by an unprecedented freeze, some of them even slept at their campuses to prevent damage.
When the pandemic started, they eagerly learned new skills to disinfect their schools and buildings, distributed thousands of pieces of personal protective equipment, and set up clear plastic partitions to help combat the spread of COVID-19 and welcome students back to the classroom. This in addition to their regular duties of sweeping, mopping, cleaning, taking out the trash, troubleshooting repairs, keeping track of work orders and the general running of the buildings to which they are assigned.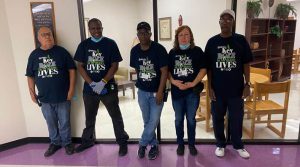 "They are doing a lot of the heavy lifting behind the scenes," said Aaron Stephens, assistant director of Custodial Services. "Everybody is doing what they need to do to meet the needs of keeping students and staff safe."
A testament to their focus and flexibility is the fact that they have been instrumental in keeping schools running through tornadoes, arctic freezes and pandemics, said David Bates, assistant superintendent of Maintenance and Operations. Bates also boasts of a 4 percent vacancy rate and high morale among custodians despite the challenges presented by the current situation and credits the department's 12 supervisors for making this happen by keeping the culture tenets in the forefront.
"Custodians have been through the ringer," he said. "But when we had to get schools ready in the shortest summer ever for 100 percent face-to-face instruction, they did it. We had three school opening dates and not one issue."