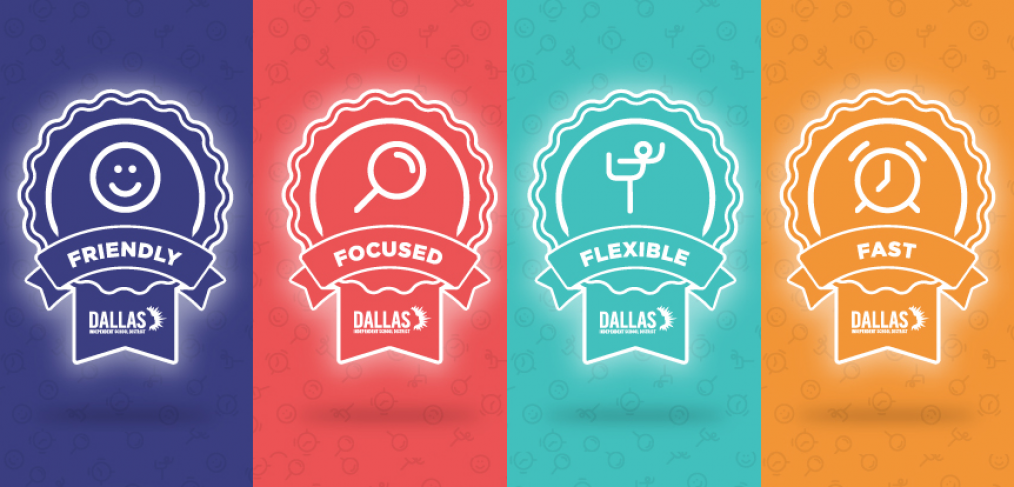 Core 4 Tip: Timing is essential
Whether entering grades, responding to a parent concern, providing a service to a campus or delivering information crucial for a project, at Dallas ISD good customer service implies having a sense of urgency for all.
That doesn't mean that you must constantly drop everything you are doing to immediately take care of requests. It does mean being responsive, accurate and accountable to each other while seeking timely solutions for all. Sometimes, however, situations will require immediate and urgent attention.
In most cases, managing expectations for customers and prioritizing between what is important and what is urgent leads to positive interactions with customers. Be clear in your communication about how long fulfilling a request will take or when you will be available to to work on it. If you tell someone you will have in 30 minutes, knowing that will be impossible, you are creating a false expectation that will lead to a negative customer service impression.
A better approach would be to look at your tasks and prioritize, then provide a more accurate timeline that takes into account your urgent and important tasks and where the new request fits. Customer service that meets the Fast culture tenet of the district involves:
Responding accurately to emails and phone calls within 24 hours of receiving them during normal business
Accessing data, policy, and all other relevant information sources to provide accurate and timely responses, regardless of requestor
Aligning time in relationship to task importance and consistently responding in a timely manner to requests from students, families, employees, and equity groups
Consistently adjusting responses to problems and unforeseen circumstances to ensure equitable outcomes