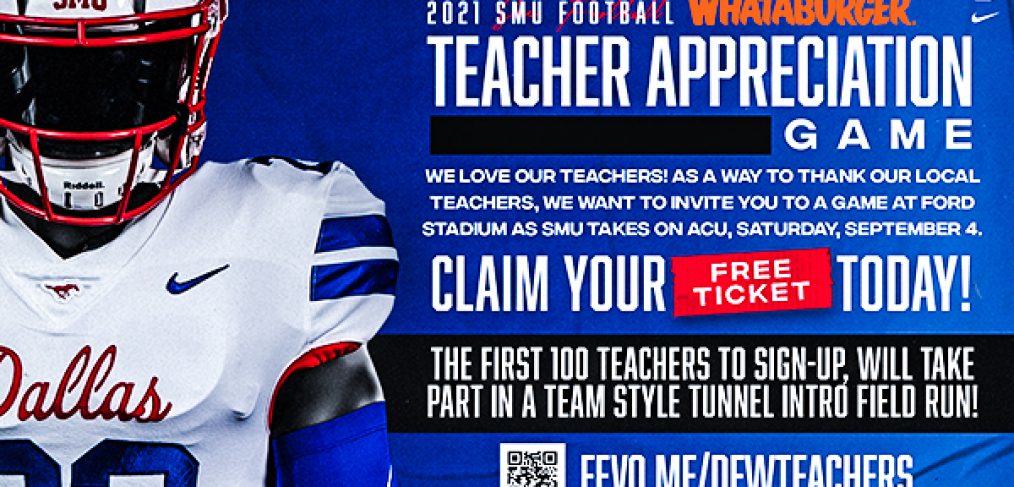 Pony up with free SMU football tickets
As a thank you for all teachers did in 2020 and continue to do to help Dallas children learn and grow, Southern Methodist University wants to invite Dallas ISD teachers to it's home opening football game on Saturday, Sept. 4, when the SMU Mustangs take on Abilene Christian. Kickoff is scheduled for 6 p.m.
In addition to the free ticket to the SMU football game, Whataburger is sponsoring the event and offering teachers a Whataburger gift bag as well as the opportunity to enter to win gift cards for school supplies at their tent on the boulevard.
For any additional questions, please contact Candice Vaughn directly by calling (214) 768-7728 or emailing cmvaughn@smu.edu.