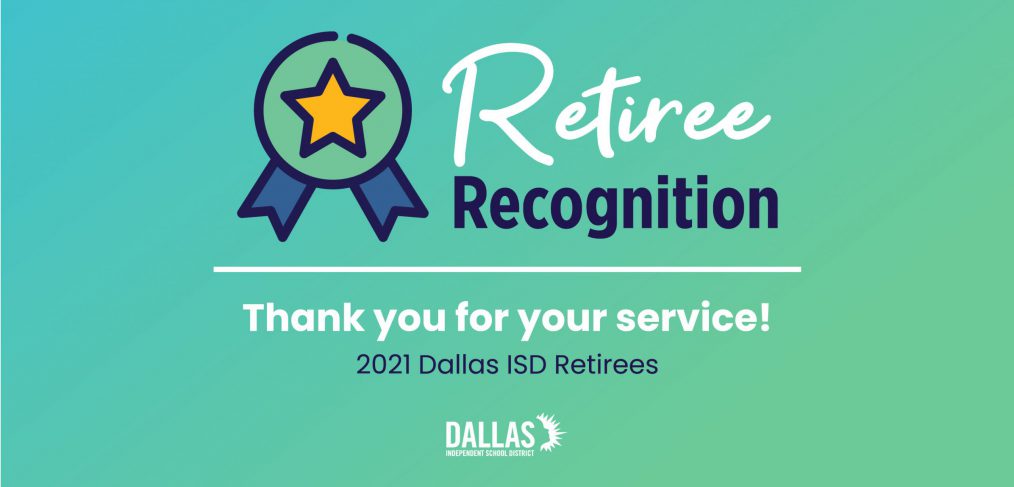 Retiree Recognition – Thank You for Your Years of Service
Dallas ISD thanks all 2021 retirees for their service and commitment to the children of Dallas and wishes them the best in this next stage. For the list of retirees, click here.
Gail David Dupree—40 years or service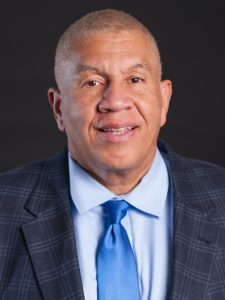 After 40 years at Dallas ISD, Gail David Dupree is retiring and looking forward to traveling with his wife to the 22 of the 50 states they have yet to visit. He would also like to work as a crossing guard for the elementary school near their house and being a full-time grandfather.
Dupree has worked his entire career in education at Dallas ISD, where he started as a teacher and coach at Hillcrest High School in 1981 after graduating from Iowa State University. He coached boys' football and basketball and led the basketball team to a state championship in 1987—one of his proudest moments. He was also an assistant principal at Thomas Jefferson High School and then Hillcrest High School. In 2005, when David W. Carter needed a new principal to welcome refugees from New Orleans after Katrina and students from Wilmer-Hutchins after Dallas ISD incorporated it. Most recently, Dupree has been executive director of Student Discipline.
Dupree answered a few questions about his career in Dallas ISD.
When did you know you wanted to be in education?
I wanted to play football, but I had bad luck when I was young and broke my leg four times. I was told I had to leave football alone, so I decided that if I could not play it, I would coach. After graduation, I came to Dallas to be near my sister because my mother wanted me to keep an eye on her. Also, I needed to go where football was king and where there were more African-American teachers and football coaches in schools. Growing up, I only one teacher who was African American.
What's your most memorable moment in the Dallas ISD?
My most memorable moment was when I was given the Carter High School principal job. I was an assistant principal and one night, I saw on the news these videos of fights at Carter and thought, "Look at those kids down there fighting, someone needs to take care of that." The next day, I got a call to come meet with Dr. Hinojosa and was offered the Carter job. I was there for six and a half years, and after the first full year there, we got off the low performing list. We had tremendous support from the administration and a great staff. That was the most amazing moment along with winning the championship. We just went to work. Every graduation was a joyous occasion for me.
When did you know you were making a difference as an educator?
I knew when I was at Hillcrest High School. Hillcrest was like 90 percent Anglo at the time, and we were bringing in at least seven buses from South Dallas and Oak Cliff or minority students every day. I worked to help kids blend in. Coming from Iowa with majority white schools, I didn't feel there should be a difference at all. After seeing the football team sitting at different tables based on ethnicity, I made them sit together. When I got to Carter, I had the mindset that I was going to change the world.
What is the most important thing about mentoring new educators?
The most important part thing is leading by example. You have to show them what you are trying to get them to learn. You have to be consistent. I tell them that one of the ways to deal with kids is to get to the root of what's going on and show them respect and fairness no matter how hard you are on them.
What do you think is your legacy?
I think it's helping people. I really was able to help a lot of people move up and be administrators. I have always been fair and someone people can come to for advice. I will always be the one who tells you the truth. If you come into my office and want to talk, you should be prepared to hear what other people don't want to tell you. I'm going to tell you.
When I was principal at Carter, we raised $2,800 in four hours for a young man who was an outstanding football player from L.G. Pinkston High School who had gotten hurt and was paralyzed. We presented the check at the game against Pinkston. One of our teachers was involved in a big giant tornado in Garland that took everything of hers. The school and the community brought clothes and donations to help her get back on her feet. We pay things forward.
What is your advice to those who are just now starting their career in education?
Make sure you love children or the students you work with, and make sure you love what you're doing because it's going to be a rollercoaster.
Be flexible and understanding that things change. Blessed are the flexible because they are the hardest to get bent out of shape. Things change all the time, sometimes in the middle of the day.
Be fair and consistent. Treat people the way you want to be treated whether it is colleagues or students.