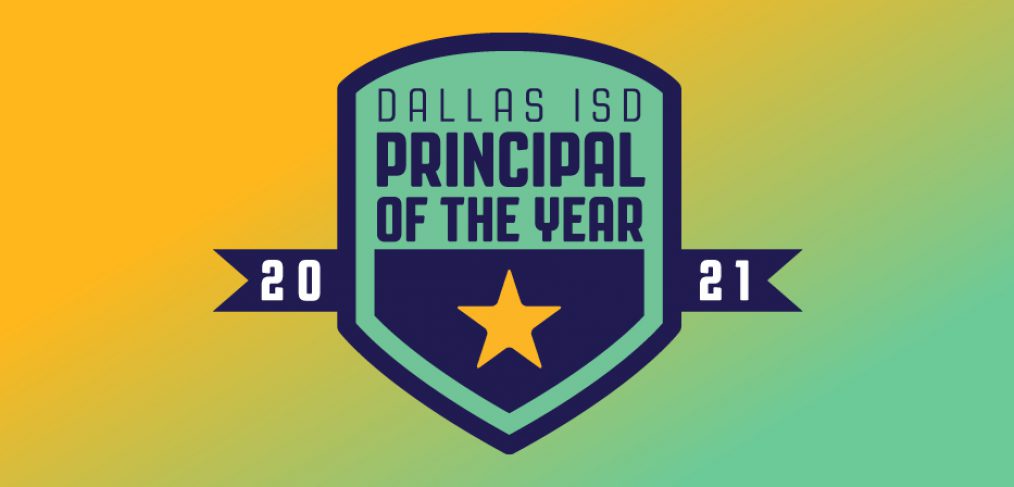 Principal of the Year: Finalists are revealed
Seven principals have been chosen as finalists to be named Dallas ISD Principal of the Year in each of three categories. The three winners will be chosen in the coming days.
Elementary School Finalists
Sandra Barrios-Rojas, Jack Lowe Sr. Elementary School
Under Barrios-Rojas' leadership, Jack Lowe Sr. Elementary School has
earned an "A" campus from the Texas Education Agency. Located in the center of refugee and immigrant community, this Title I school has a diverse student population. Lowe students come from 50 countries worldwide. The students and teachers collectively speak over 25 languages. As a first-generation Mexican American born to immigrant parents, Barrios-Rojas views education as a calling rather than a job or career. She worked as a teacher for 10 years at the elementary school level before becoming an administrator in 2014 when she became an assistant principal and a principal two years later. She is one of 10 recipients of the national Terrell H. Bell Award for Outstanding Leadership from the U.S. Department of Education. Barrios-Rojas is pursuing a doctoral degree in superintendency at The University of Texas.
Reymundo Cervantes Guajardo, Henry B. Gonzalez Personalized Learning Academy
Reymundo Cervantes Guajardo became a school administrator in 2014 after serving in elementary schools since 2006. As principal for Gonzalez Academy, Cervantes Guajardo has facilitated the school's choice transformation to a personalized learning academy and led the work that earned it an A rating from the Texas Education Agency. The campus has also been recognized as the safest school in Dallas ISD since 2018. Cervantes Guajardo is currently finishing his doctoral studies at Southern Methodist University.
Lourdes Garduño, Winnetka Elementary School
Lourdes Garduño began her career in Dallas ISD as a bilingual teacher at César Chávez Learning Center in 1997. Since then, she's been an instructional coach, an assistant principal and a summer school principal. She has been principal at Winnetka Elementary since 2008.
Secondary School Finalists
Joseph Sotelo, Hillcrest High School
Joseph Sotelo has been an administrator with Dallas ISD for eight years, all at the secondary level. He began his career in Dallas ISD in 2013 as an assistant principal at Sunset High School where he oversaw both the English and science departments. In 2015, Sotelo was promoted to principal of Benjamin Franklin Middle School. Within 18 months, the school was authorized as an International Baccalaureate campus. Sotelo left Franklin Academy to become principal of Hillcrest High School. As of 2021, Hillcrest is the only high school to offer both a collegiate academy and an IB program. Sotelo also oversaw the addition of 21 new classrooms, two new gyms, a weight room, and renovations to several classrooms.
Marian Willard, James Madison High School
Marian Willard is a proud Dallas ISD graduate. She obtained her undergraduate and graduate degree from East Texas State University. She has served in education for 45 years. She was an educator at W.W. Adamson High School for 17 years before becoming an assistant principal at Daniel Chappie James and Thomas Edison learning centers. She led several schools as principals before becoming principal at Madison High School where she has served for 13 years. Willard provides supports for new principals and is the proud winner of the Finish Strong Campaign.
Choice/Magnet Finalists
Ruby Ramirez, School for the Talented and Gifted at Pleasant Grove
Ruby Ramirez is proud daughter of an immigrant mother and Dallas ISD graduate. Learning and growing in Dallas ISD as a bilingual talented and gifted student, she was able to graduate with honors from Woodrow Wilson High School. She always knew she wanted to one day give back to the district, community, and families where her opportunities started. In 2003, she became a teacher assistant at William Lipscomb Elementary School, the same campus she attended as a child. Ramirez became an assistant principal at Felix G. Botello Elementary School in 2013 and a year later at John H. Reagan Elementary School, both in Oak Cliff. In 2018, she was called to open a unique Two-Way Dual Language Talented & Gifted campus in the heart of Pleasant Grove.
Raymie Venable, Personalized Learning Prep at Sam Houston
Raymie Venable is in her ninth year as a principal and 21st year in education. After spending the first years of her teaching career in Dallas, she served in the roles of teacher, instructional coach, assistant principal, and principal in two neighboring districts. She returned to Dallas ISD to lead the transformation of Sam Houston Elementary to a personalized learning campus.