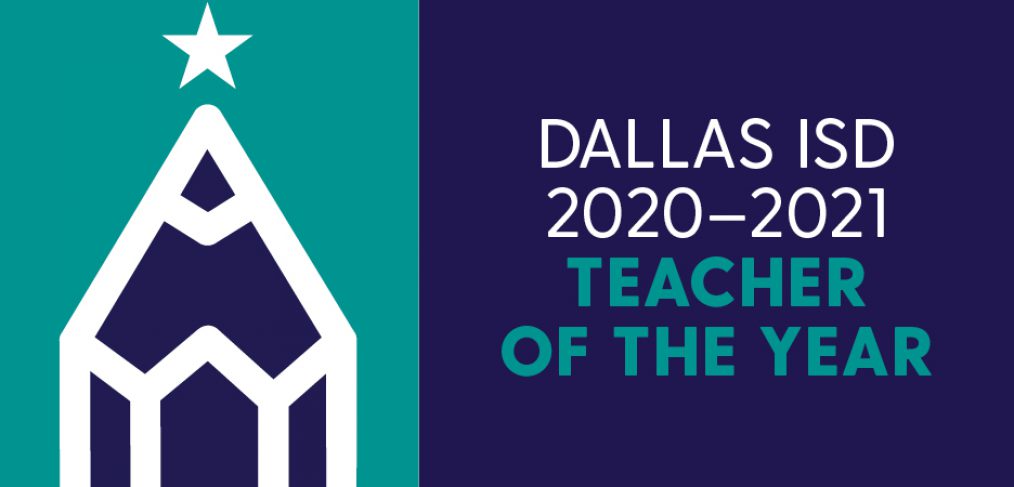 TOY finalists chosen
Nine Dallas ISD teachers are finalists for this year's Teacher of the Year Awards in three categories. The winner—who will represent the district at regional and state levels—will be chosen at a special event sponsored by Central Market.
During the annual Teacher of the Year recognition program teachers of the year from all the schools will also be recognized. The three finalists in the Elementary, Secondary, and Choice/Magnet categories were selected through an application process. This year, 68 campus Teacher of the Year winners applied for the district honor, writing of their passion and innovation in teaching, leading, and serving the community. The nine finalists were then invited to complete a recorded video interview. Judges from internal Dallas ISD departments and members of the education community will review their responses to select a winner from each category.
In response to the continuing pandemic, this year's districtwide celebration will take a unique shape: Dallas ISD's three Teachers of the Year will be announced via video segments to be aired on NBC5 and WFAA in late April and early May. Central Market will recognize our finalists and the District Teachers of the Year monetary awards ranging from $1,500 to $5,000.
Choice / Magnet Finalists (All-Level)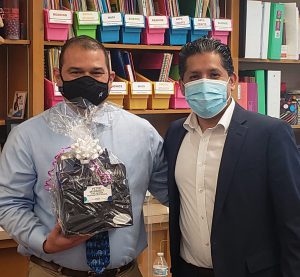 Peter Morrissey – Alex Sanger Preparatory School
Peter Morrissey, now in his 17th year as an educator in Dallas, teaches general education and English as a Second Language at Alex Sanger Preparatory. He received his Bachelor's of Fine Art in Communication Design degree from Texas State University. A frequent collaborator with colleagues about best practices in the classroom, he is also very involved in Student Activities as the Campus Activities Coordinator, working with teachers and the community to ensure that his campus provides a variety of co-curricular and extracurricular activities for all students. When he is not working in the classroom, you will find him spending time with his two children and wife. Morrissey is a strong believer in having determination, perseverance and passion that keeps you going despite obstacles. He was born and raised in Dallas and is both a product of Dallas ISD and proud graduate of Woodrow Wilson High School. With hard work and determination, he achieved the goal of higher education and tries to instill that in his students daily.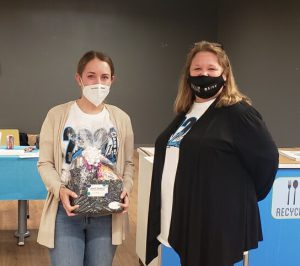 Mary Nunley – City Lab High School
Mary Nunley has nine years of experience teaching high school mathematics in both traditional-public and public-charter high schools. She is the founding math teacher at CityLab High School. Nunley is a continuous learner who takes every opportunity she can to develop her abilities both as a classroom teacher and teacher-leader. In her current role as campus lead teacher, she enjoys supporting the learning and teaching of her peers through collaboration and feedback. Although she enjoys this work to develop and support her peers, her favorite time of day is when is in the classroom with her 12th grade statistics students, where she teaches using a project-based learning model. She entered the teaching profession as a 2012 Dallas-Fort Worth Teach for America corps member after graduating from Lehigh University. Since then, she has obtained her master's in Education with a focus on STEM (science, technology, engineering, and math) instruction from Southern Methodist University and her Master's in Educational Leadership from the University of North Texas at Dallas as part of The Future STEM Leaders Academy. When she's not working, she enjoys spending time with her family, her friends and her two dogs, Harvey and Rio.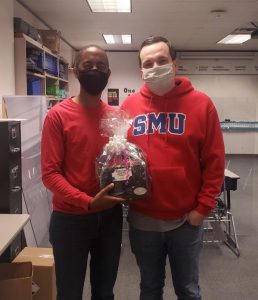 Yonathan Tadesse – Judge Barefoot Sanders Law Magnet at Townview Center
Yonathan Tadesse recognizes the potential in every student and teaches so that this potential is seen and fulfilled for every child. He believes that every student can learn math – regardless of their background, prior experiences, or fears about the subject.  A 2014 graduate of Emory University, Tadesse tutored in local Atlanta public schools throughout college and learned not only of the inequities that persist in public education, but gained a love for students, and experienced firsthand the need for more black male math teachers. Upon graduation, he became a Teach For America corps member and taught high school math for five years at W.W. Samuell High School, helping contribute to significant academic gains for students. Currently, Tadesse is teaching algebra and college transition to 10th and 11th graders and serving as math chair at the Judge Barefoot Sanders Law Magnet. Tadesse has been a pioneer in many new campus and district initiatives, leading the first Link Crew program and teaching the first college transition class offered in the district.
Elementary (PK-5)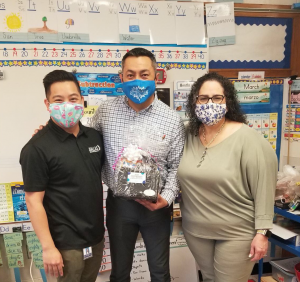 Jose Armendariz – Pershing Elementary School
Jose Armendariz began his teaching career after working for three years at a U.S. consulate and deciding to change his life to become a teacher to continue his family's legacy in education. Immediately after receiving his Master's in Business Administration from The University of Texas at El Paso he started his career in Dallas ISD as a bilingual teacher in 2004 through the Alternative Certification Program at John J. Pershing Elementary. Now with more than 17 consecutive years in education at Pershing, Armendariz has had impact in almost every teaching assignment at the campus.  Since 2016, he has been an active collaborator as a cadre member with the ESL and Bilingual Department of Dallas ISD, been showcased on Univision on via the TV Educational Show Unimás, and partnered with his campus leaders to re-establish the Pershing Lions PTA. As a winner of numerous grants and  fellowships, his focus is to provide the best learning experience to his students so they will overcome the learning barriers that impact their academic, social and emotional learning, while embracing the use of technology in a hybrid platform to promote communication, engagement, and parent involvement to drive equity for diverse learners.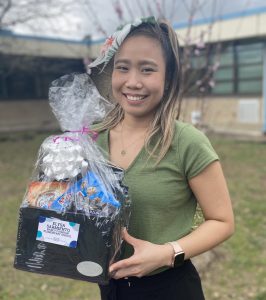 Maria Sarmiento – Nancy Cochran Elementary School
Maria "Elysa" Enriquez Sarmiento was born and raised in Manila to a family of educators. She completed her bachelor of science degree in Psychology from Ateneo de Manila University before moving to the United States at the age of 22 to begin her career in special education as a paraeducator for the severely handicapped. Sarmiento served as a paraeducator in a moderate to severe special education unit of third and fifth graders in Hayward Unified School District for almost two years before relocating to Dallas as an autism behavior technician at Metro Care. A stepping-stone to her teaching career, she learned unforgettable values as an employee of a nonprofit organization. In 2016, she joined Dallas ISD as a student teacher at Eladio Martinez Learning Center. Along with teaching, she served as her school's special education lead teacher and chairperson for three years. In 2018, Sarmiento pursued her master's degree in special education through Lamar University. Now charged with a functional living skills unit at Nancy Cochran Elementary School, Sarmiento is currently enrolled in practicum courses to acquire her educational diagnostician certification through Lamar University. Her ultimate purpose is to positively impact the future of our nation—the youth.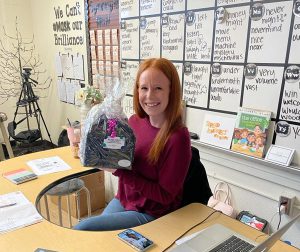 Katelyn Sokol – Stevens Park Elementary School
Katie Sokol is a fifth-grade teacher with six years of experience. She is currently teaching reading and writing at Stevens Park Elementary School. She holds a Bachelor of Elementary Education from Arizona State University, a Master of Education with a focus on ESL Education from Southern Methodist University, and a Master of Arts from the reading specialist program at Columbia University in New York City. She is exceptionally passionate about literacy education and working toward bridging the literacy gap that exists between affluent and low-income students. Sokol has dedicated her career to delivering high- quality reading and writing instruction to students who are reading below grade level and has gained experience through her time spent teaching in West Dallas, Harlem (NYC), and Oak Cliff. Sokol is passionate about working in the West Dallas and Oak Cliff neighborhoods and has long-term plans to stay in the community in an effort to make a lasting impact on the children, their families, and their overall literacy skills.
Secondary (6-12)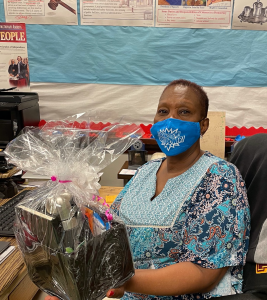 Seneca Denman – Boude Storey Middle School
Seneca Denman was raised in a small rural town in East Texas to a family of six sisters and six brothers where she learned the importance of sharing, taking turns, being patient, and that her Mama and Daddy don't play when it comes to education. Her interest in education began early, when she was encouraged by her mother to seek out a profession that she would not only enjoy but find meaningful. Denman earned a bachelor of science degree in physical education and history at Paul Quinn College and a master's degree in Education Administration with a principal certification from Lamar University. Her first teaching job was at Southwestern Christian College in Terrell, where she taught physical education and coached the women's basketball team. Later Seneca moved to Dallas and found her home in Dallas ISD. Dedicated to the middle grades, she is presently in her fifth year at Boude Storey Middle School.  Double-digit gains on local and state social studies assessments have often followed her campus assignments, and she seeks not only to prepare her students but to collaborate with and support her peers. A TEI and TIA distinguished teacher, Denman's greatest joy is seeing former students all grown up leading successful lives.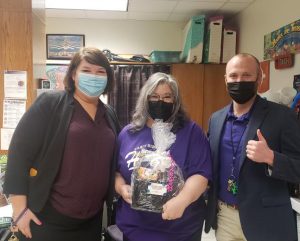 Rachel Reese – Alex W. Spence Middle School
A 26-year veteran of Dallas ISD, Reese has spent her career as an educator working with students in middle school and currently serves as Instructional Lead Teacher for English at Alex W. Spence Middle School and TAG Academy, teaching eighth grade reading/language arts. Reese obtained her Associates of Arts degree from Paris Junior College, followed by a transfer to Texas Tech University, where she earned her bachelor of arts degree in journalism. She began her teaching career at Fred F. Florence Middle School as an elective teacher for the school newspaper and yearbook. Quickly learning that her true passion was improving students' reading skills, Reese has served as a member of many Campus Instructional Leadership Teams, Instructional Coach, and as the campus coordinator or the Methods of Effective Teaching grant through the Bill and Melinda Gates Foundation.  In 2011, Reese transferred to Alex W. Spence Middle School to teach eighth grade reading. She was selected to serve as reading/ language arts CILT representative, where she has continued to serve consecutively. At Spence, she also serves as a distinguished teacher, LPAC chairperson and campus TEI expert.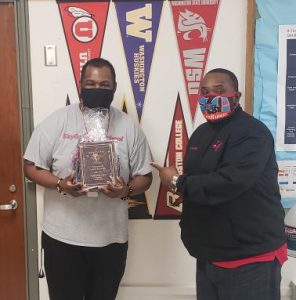 Aaron Stewart – Skyline High School
Born in Los Angeles, Calif., Aaron Stewart moved to Dallas just before high school where he attended David W. Carter High School. A stand-out football player, choir member, member of the National Honor Society, and one of the founding members of the Fostering Underclassmen to Utilize and Respect Education mentorship program, it was during this time that Stewart cultivated his passions for reading, writing and mentoring others. A graduate of the University of North Texas, Stewart's desire to teach students that shared his background led him to Skyline High School, where his impact was immediate. To Stewart, knowledge is not just power, but freedom. As a fatherless, poor, black student from an urban city, Stewart recognizes that with the help of past teachers, coaches, and mentors, he has been exposed to possibilities that were once hidden from him. Now his life's mission is to expose all students to possibilities beyond what they can see, using knowledge and education as the guiding compass. Currently an English I teacher, Stewart believes his greatest accomplishment is becoming a man of which his family can be proud and makes it his mission to help his students and colleagues become all that they can be.