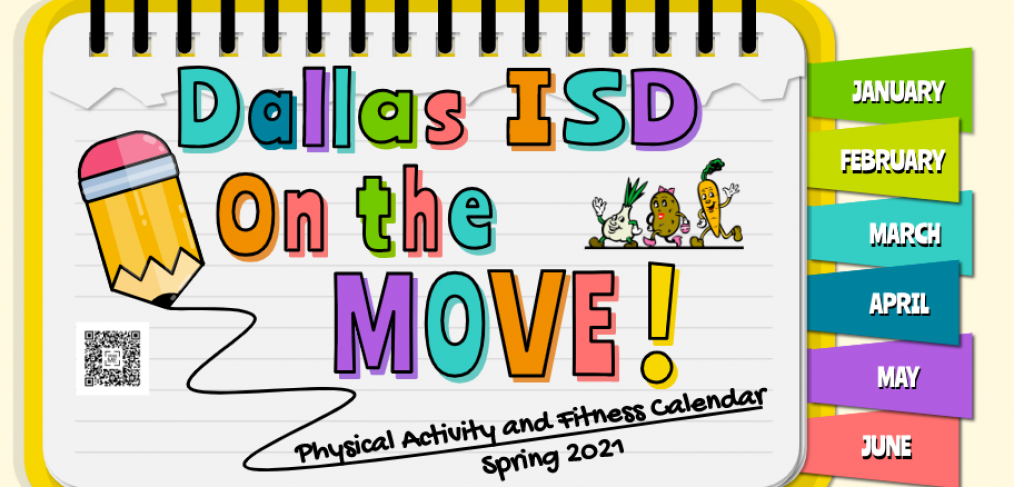 New health and fitness home
The Dallas ISD STEM Health and Physical Education Department has officially launched the "Dallas ISD On the MOVE!" Physical Activity and Fitness Calendar Website.
The website was created to help promote the physical activity and fitness levels of all Dallas ISD students whether they are participating in face-to-face or remote learning. The initiative utilizes a monthly calendar that will provide opportunities for parent and family engagement in activities promoting the importance of physical fitness and support overall health and wellness. The calendar will also support the use of activity breaks in the classroom setting.
"We are excited to get it out into the hands of our school community," said Barbara Johnson, Health and Physical Education director.
The "Dallas ISD On the Move!" Physical Activity and Fitness Calendar website can be found at https://sites.google.com/dallasisd.org/physical-activity-fitness-cale/home.