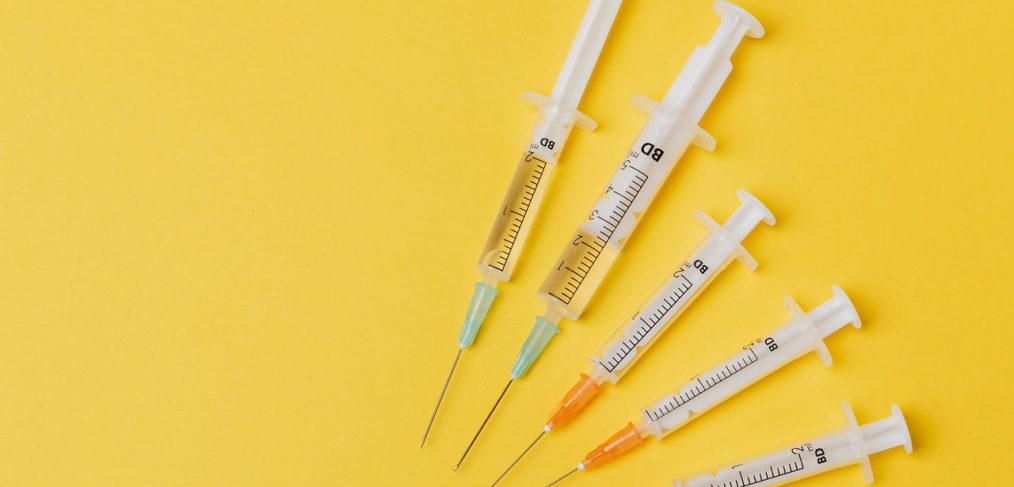 It's our turn to roll up our sleeves for the vaccine
COVID-19 has had a significant impact on the lives of Dallas ISD staff and families, a safe, and effective tool to help us get back to normal is now available to all Dallas ISD employees.
It takes everyone to build community immunity, and Dallas County is giving all Dallas ISD employees—campus and central—to get vaccinated by filling out its registration form. District employees are in the county's current priority group to get appointments and receive one of the three vaccines available.
More than 72 million doses of the vaccine have already been administered in the United States. According to the Centers for Disease Control and Prevention, getting vaccinated adds an important layer of protection for you, your family, and loved ones. Here are some things you should know about the COVID-19 vaccine:
All COVID-19 vaccines currently available in the United States are very effective at preventing the disease.
The most common side effects are pain in the arm where you got the shot, feeling tired, headache, body aches, chills, and fever.
Stopping a pandemic requires using all the tools available—wearing masks, staying at least 6 feet apart from people who don't live with you, avoiding crowds and poorly ventilated spaces, washing your hands frequently, and, of course, getting vaccinated.
If you have questions about the COVID-19 vaccine, visit CDC's FAQs web page: https://www.cdc.gov/coronavirus/2019-ncov/vaccines/faq.html.
When filling out the Dallas County vaccine registration form, employees should make sure they choose Education as their occupation to be included in the priority list for vaccinations. Once the form is submitted, the county will contact employees with information about their appointments to receive the vaccines and other instructions when the vaccine is available. Make sure to bring your employee badge to the appointment.
Dallas ISD has secured vaccines for certified teachers through Parkland Hospital.
In Texas, people can register to get a vaccine anywhere, such as neighboring counties and medical institutions. Below are links to registration information for neighboring counties and medical facilities where people can register to receive one of the three available COVID-19 vaccines:
Other vaccine providers have a first-come, first-serve signup list for appointments that they refresh once or several times a week. To prevent waste of vaccines, WalMart and CVS also have waiting lists in their stores. People who have added their names to the waiting lists can be called if not all vaccines are used on any given day. Call your local store for additional information about the waiting lists.