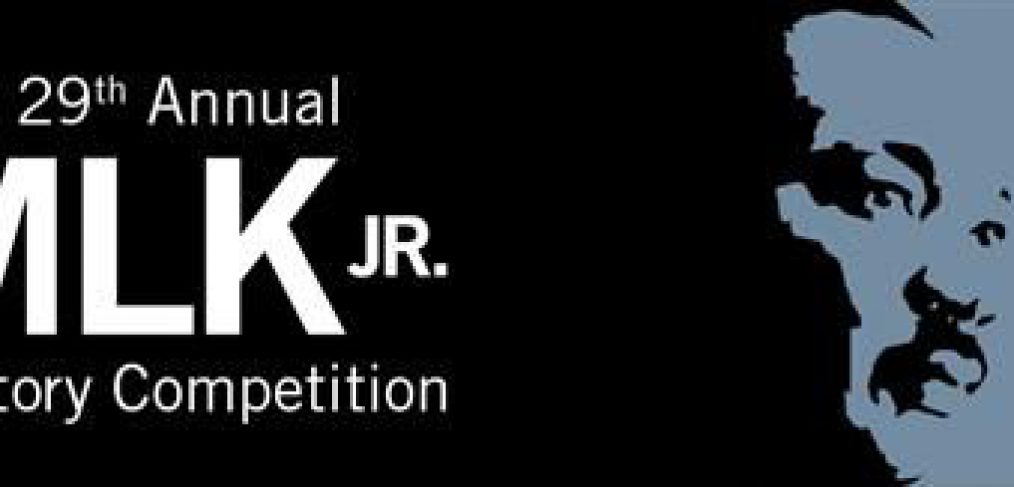 Students share message of equality
Fifth-grader Dominic Patermo delivered this year's winning speech during the 29th Annual Dr. Martin Luther King Jr. Oratory Competition, which took place in the W.H. Adamson High School auditorium on Jan. 15.
The Harry C. Withers Elementary School student was one of eight finalists that participated in this year's competition sponsored by the law firm Foley & Lardner. Unlike past year's the January competition that highlights the legacy of the Rev. Martin Luther King Jr. was held virtually because of safety protocols due to the COVID-19 pandemic.
"Trying to put on a competition like this in 2021 is not easy, but this was the most important year to put on this competition; with everything that's been going on in the world, with the pandemic, with instances of racial injustice and civil unrest, with the economic downturn. We felt that there hasn't been a more important year to hear the voices of these students, and to allow them to shine light in Dr. King's legacy," said Michael Newman, Foley & Lardner managing partner. "I leave this event inspired by these kids every day. They're in front of a very large audience, and every year their message inspires me and makes me feel optimistic about the future of our country."
The students gave their speeches, one by one, on the stage of the Adamson High School Auditorium. Judges, who were present virtually, listened to the speeches as they were being broadcasted live.
Dallas Mavericks CEO Cynt Marshall, diversity speaker and founder of Inclusion Nation Michelle Silverthorn, former Dallas Stars player Marty Vincent Turco, and former linebacker for the Dallas Cowboys and the Denver Broncos DeMarcus Ware were the judges. Clarice Tinsley, Fox 4 News anchor, was the master of ceremonies.
After all the speeches, the judges gathered to make a final decision on the winners. All students earned monetary prices, along with a backpack with a tablet.
Second place in the oratory competition went to Zoe Frazier, a fourth-grade student at J.P. Starks Math, Science and Technology Vanguard.
Third place went to Dinastee McKinney, a fifth-grade student at Clara Oliver Elementary School.