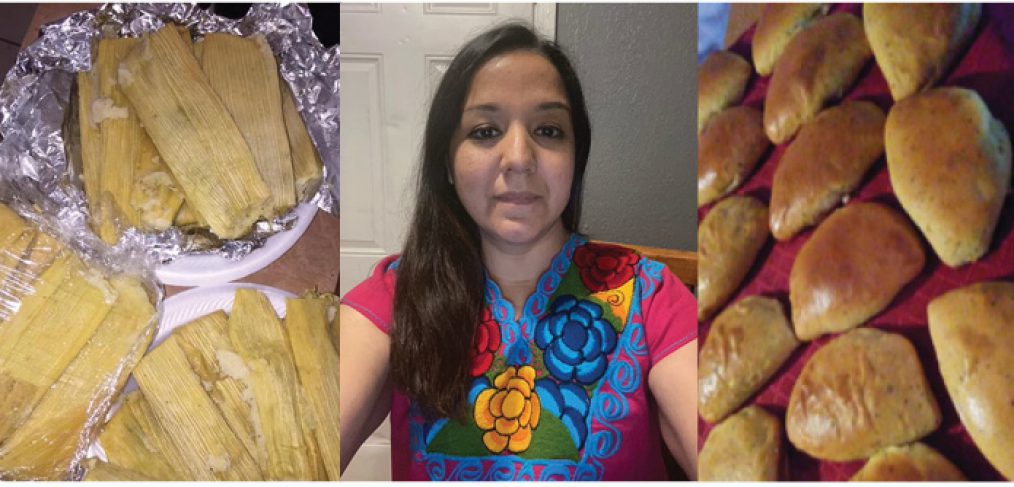 Traditions are disrupted by pandemic but live on among Dallas ISD families
Tamales are a staple of Hispanic families' tables during the December celebrations, and in Berenice Barron's home, her mother's tamales and empanadas de camote are the centerpiece of the meal. The chicken with green salsa and vegetable tamales her mom made every year have also become a December tradition around Dallas ISD's central administration.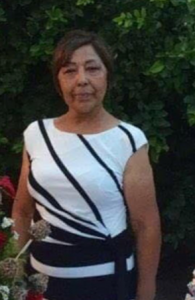 Changes in the work environment that have resulted from the COVID-19 pandemic mean sharing tamales with Dallas ISD colleagues is impossible this year. But Barron is committed to keeping the tradition alive next year even though she is now the one making the tamales with the help of her sisters. Her mom, Margarita Martinez, passed away last year.
"We learned from my mom how to make them," she said. "We have always had them for Thanksgiving and Christmas, especially at Christmas. Three of us got together this February and made tamales on the one-year anniversary so we could all remember her. We want to keep this going."
Making tamales is a long-standing tradition among Hispanic families during the holidays, not just because they make a delicious addition to any meal but also because making dozens of them is a group effort that brings together several generations in a family. And the recipes are passed on not on paper but in the making.
"My mom learned it from her mom who learned it from her mom, and I always helped my mom before I went solo not too long ago," Barron said. "She always wanted to do all the prep, but we always smeared the masa and put in the meat. Whenever I would ask, 'How much do I put in of this?' she would say, 'Así, tantito, mírame,' and you would do the best you could,"
Because making tamales is a lengthy and involved process—especially when making 20-30 dozen—Barron's family oftenplays lotería on tamales day, and family comes in and out to help or to sample the final product.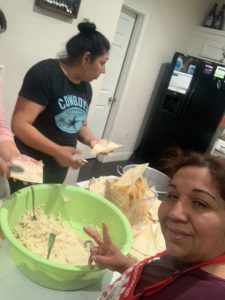 The tradition of sharing tamales outside the family also started with Barron's mother. She would take tamales to a nearby Boy Scouts troupe and would share them with police officers, who later would buy them from her by the dozens. She was well know around the neighborhood for her delicious tamales. Even the mailman was a fan, and soon the whole local post office was ordering tamales.
"She would always put a little extra in there," Barron said. "Or she would add another one if they were small. And she would always say, 'Hay que darlos calientitos.'"