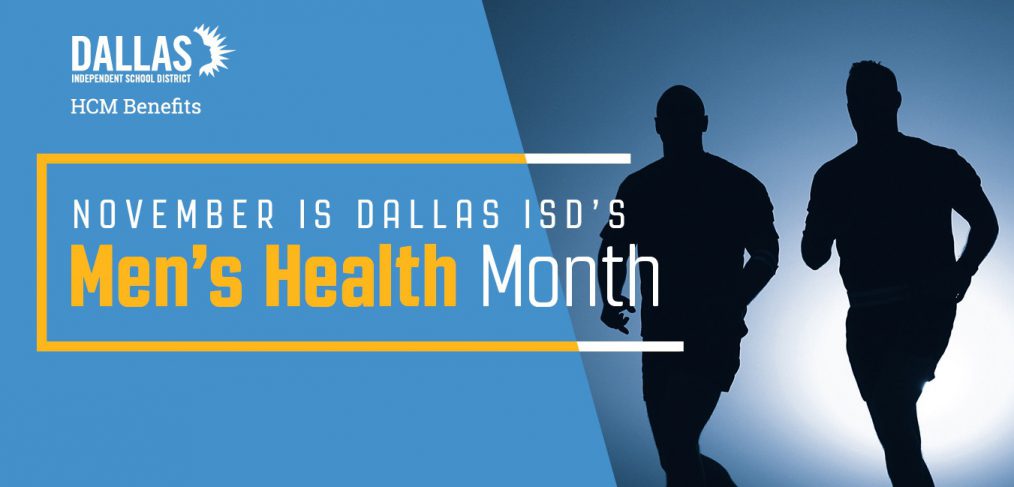 Dallas ISD Men's Health Month: A holistic approach
Being physically and mentally fit makes doing any job easier, but it's crucial in the field of education. Body and mind fitness  means a reduced risk of injuries and illness, which leads to less time away from helping students succeed. Exercise is also known to reduce stress, which can lead to mental health issues and cardiovascular disease. Local health and fitness expert Dimitrius Glenn shares some fitness tips as part of Dallas ISD's Men's Health Month series.
The various job stressors for educators can be overcome by practicing physical and mental conditioning through engaging in weightlifting, running, walking, swimming, meditation, Tai Chi, Yoga, and other similar practices. Physical fitness is a type of discipline—actively pursuing fitness, good cardio and mental conditioning. Physical fitness and mental wellness can only increase a person's effectiveness at work and in life.
Educators, like others, can start a new journey of fitness, nutrition, health and mental awareness by just making a conscious decision to focus on improving their lives. Some might want to hire a fitness specialist, attend yoga classes, or join a gym, but exercise can take place almost anywhere as long as the will is there.
For some, hiring a nutritionist is the answer to eating better because you need the coaching to make a change in diet. For others, it might be as simple as introducing healthier food choices into the diet and staying away from harmful choices.
An important and much overlooked component of health is maintaining good mental awareness. Stress and long hours can lead to making poor eating choices and giving up on healthy habits like exercise. Seek counseling if you need to deal with serious conditions. By being self-aware about stress and triggers that lead to poor decisions, you can make sure that you avoid them. For example, taking time to decompress at the end of the day with a walk in the park can not only help decrease stress but also helps keep you fit. When possible, group activities can also lead to better fitness and a healthier state of mind. For example, going out for a bike ride with family or shooting hoops with friends helps relieve stress and establishes healthy bonds.
Whatever you do, the important thing to learn for this series is that staying fit physically and mentally is key to a healthy and happy life at work and at home. Take the first step. You won't regret it.