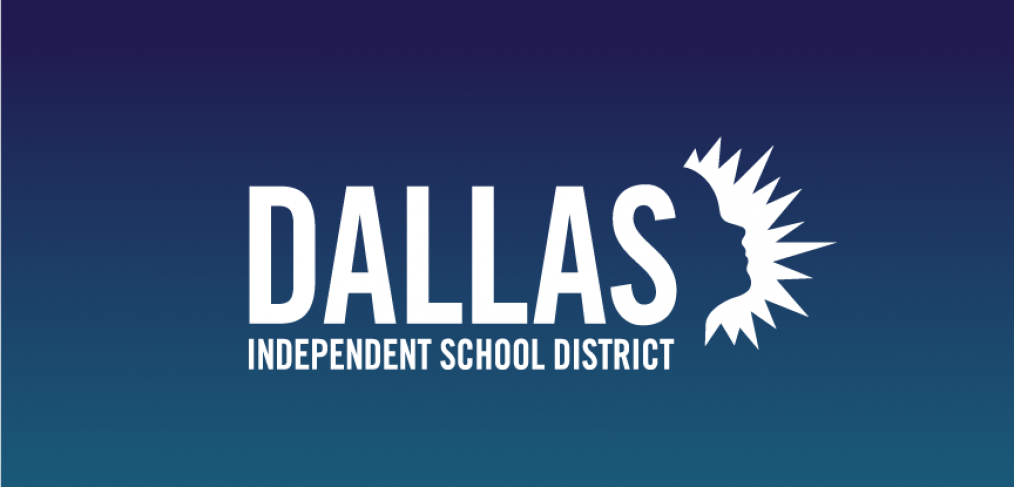 Those furry friends
Whether a cat, a dog or a bearded dragon, pets are truly family members for many in Dallas ISD. Dozens of you shared pictures and stories of your loved ones. Here are a few of them. We'll share more in the coming weeks. If you want your furry family member featured here, send a photo, name, age and short story (75-100 words) about your pet to staffnews@dallasisd.org with the subject staff pets.
Did you know that Dallas ISD Benefits offers pet insurance as an extra benefit for staff. Visit www.dallasisd.org/benefits to learn more about pet insurance.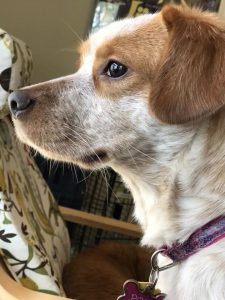 Rosie, age 3, brings me such joy. She's not an overly affectionate dog, but whenever I look up, she's always there, looking back.
Roxanne Garza, Sunset HS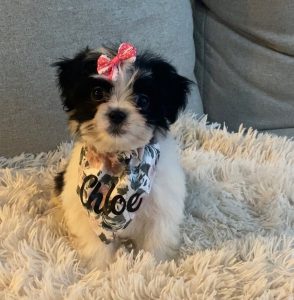 Everyone, meet Chloe. She is a COVID puppy who was adopted in March. I was lonely during the quarantine and decided to adopt a puppy. Chloe is an 8-month-old shih tzu. Chloe enjoys treats, puppy school, and long naps. She loves to play fetch and belly rubs.
Roxana Robles, HCM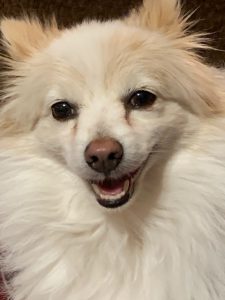 Jack Bauer is a feisty, energetic Pomeranian mix, who always makes you smile! Barks at every doorbell he hears on TV. He loves walks, camping, and cuddling, and is always up for a game of chase. But don't mess with his treat or his "Jack Bauer" side come out and go after you.
Stacy Coalson Redding,
Mary McLeod Bethune ES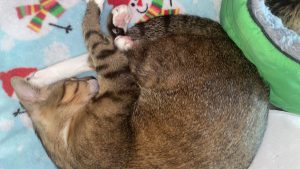 This is Itchy. We found him crying and trembling under a parked car last summer. The car was just about to pull out and and crush him! His little paws were a little burned but he is doing fine. He lives with me now.
Yanina Vashchenko,
Anne Frank ES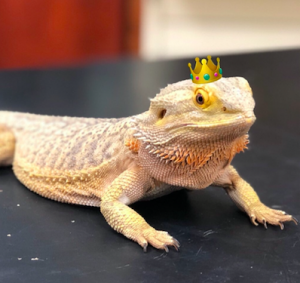 This is Norbert. She is a bearded dragon and is my class pet. She is also a queen.
Emma Hlavaty,
Woodrow Wilson HS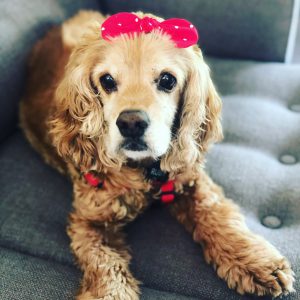 This is my rescue dog, Ruby. She and I will be featured on the show, To The Rescue, on Saturday Dec. at 7:30am on The CW station. I adopted her in January 2020 from Dallas Pets Alive. She was hit by a car, and her owners never came looking for a her. Dallas Pets Alive saved her life and paid for her medical care during recovery. Now, she's a happy dog that loves to run around the backyard and take lots of naps!
Jennifer Wolff,
John J. Pershing ES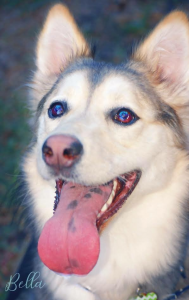 Woof! My name is Bella, and I am a 5-year-old Siberian Husky mix that was a rescue dog with Texas Sled Dog Rescue. My mommy fostered me as a puppy and loved me so much, she decided to adopt me forever. As a puppy, I loved to eat dry wall. Now, I have finer tastes, like going to doggy day care and rollerblading with my daddy. I also like to visit schools and events to teach humans about the importance of nonprofit dog rescues in the community!
Ashley Hall, Dyslexia Services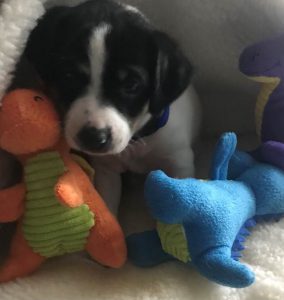 This cute guy is Mr. Ollie Hopnoodle Campos. Ollie is about 5 weeks old in this photo. He is a 3-pound rat terrier puppy. Ollie just came home with his mom and is enjoying being showered with attention and affection. He enjoys chewing (on everything) and playing with his little dinosaur friends. When he grows up, Ollie wants to star in dog food commercials and buy his mom a new house with his earnings.
Ashley Campos, School Leadership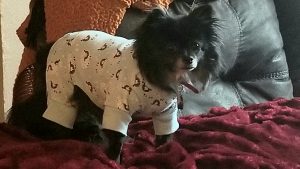 A few years ago, some friends were moving to the country and feared that a large bird of prey would scoop up their small dog. My wife and I were fortunate enough to adopt Chief, a long-haired Chihuahua. He is an integral part of our family that brings us perpetual joy. One of my favorite things about him is how much he enjoys wearing pajamas. Austin Craver, Bilingual ESL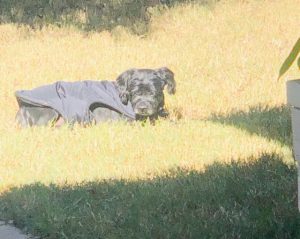 This is a picture of my favorite guy.  His name is Parker, and he is about 14 years old. He is going blind and is losing his hearing.  But that does not stop him from sunbathing on a nice day! It must be nice to sleep, eat, and do absolutely nothing all day.
Sandra Soto, Sunset HS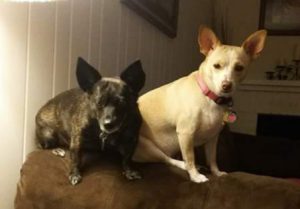 These two beauties are the loves of my life! Ms. Fiona, blonde and 4 years old, and Ms. Isabella, age 11, are both chiweenies, half Chihuahua and half Dachshund. Both are also rescue dogs from local rescue groups here in Dallas. Most of the dogs I've had in my adult life have been rescue dogs.
Isabella keeps her younger sister in line and Fiona absolutely adores her older sister. They both love to sleep, snuggle, eat, and go for walks. Fiona goes crazy chasing squirrels in our neighborhood. Isabella is a senior doggie and has gotten a little grumpy in her old age but she has no problem letting everyone know she is in charge.
Rescue dogs are the best dogs because they are so grateful everything; for a warm bed to sleep in, for the meals they get every day, for their toys, and for all the love they receive from their family. Even though I rescued them, in reality, they rescued me. My life would be empty without my two little girls who make me laugh and bring me so much joy especially now during the pandemic. Don't shop. Adopt!
Katherine Murdock, Maintenance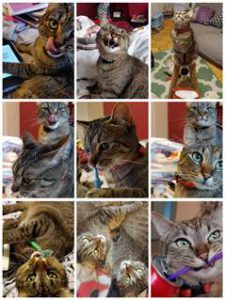 My two cats, Harley & Wondy, both 3.5 years old. Wondy is a wild and happy cat, running around everywhere. Harley is always quietly judging her sister and everyone else. Their hobbies include cuddling, eating, and jumping in anytime there is a video conference happening. When I got them in 2017, I asked the students to name them, Harley is named for Harley Quinn and Wondy, of course, for Wonder Woman.
Maria Acevedo, William Lipscomb ES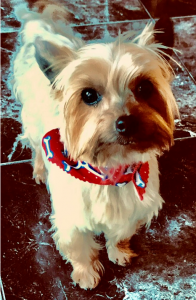 Sir Bentley Maxwell is a 6-years and 9-month-old spoiled 4.4-pound Yorkie. He has been a part of our family since birth. Sir Bentley has a big personality with a bougie attitude to match. He is definitely bossy and runs this household.  We wouldn't trade him for nothing, he is the love of our home.
Antonia Neal, Parent Services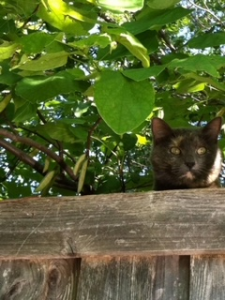 This is my elderly kitty, Snickers, in her younger days when she would jump the fence to visit the cats next door. She's now an old girl of 18 and doesn't do much fence jumping anymore. However, she is still the perfect lap cat who never fails to wake me up in the morning for feeding time.
Madeleine Bark, Frank Guzick ES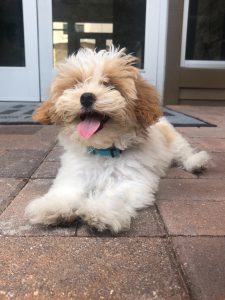 Meet Sophie, a 1-year-old Cavapoo. Sophie is a loving and playful lap dog, clocking in at only six pounds. She truly embodies the old adage "good things come in small packages." Sophie was a regular feature in Miss Showalter's virtual dyslexia therapy sessions last spring and loves to help her mom teach.
Carlotte Showalter,
Mockingbird ES