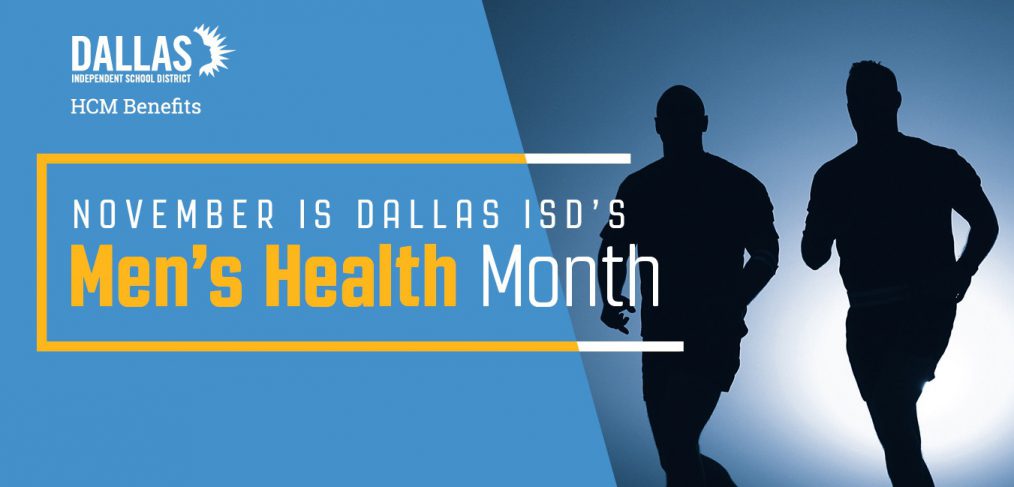 Dallas ISD's Men's Health Month
During the district's Men's Health Month, the Benefit's Department will be sharing a series of helpful articles by local health expert Dimitrius Glenn. The articles address different aspects of men's health to encourage male educators to maintain their physical health, fitness development and emotional outlook.
According to sources like Healthline.com, the top five male health issues are heart health, respiratory disease, alcohol abuse, depression/suicide, and unintentional injuries and accidents. Several of these conditions are a direct result of lack of physical fitness or sedentary lifestyles, and poor eating habits. Some of these conditions can be easily remedied by committing to make simple changes.
For those who were already lacking exercise and making poor nutrition choices, the current COVID-19 has probably made things worse and the push to make everything virtual has curtailed exercise opportunities. According to an article published by Pennsylvania State University about teachers' health and stress, 46% of teachers report high daily stress, which compromises their health, sleep, quality of life and teaching performance. This affects males more because they have the tendency to not communicate as well how they are feeling or things that are bothering them.
What can you do?
Regaining fitness, improving food choices, and changing your outlook can be done with some simple changes. The important thing is to get started and keep going to improve your health outlook.
Take a stroll around the neighborhood or in a park just to free your mind
Make sure you include more fruits and vegetables in your diet and fewer sugary drinks and processed foods
Journal or write down your thoughts
Communicate openly with friends and family
Seek professional help if you feel out of control or helpless