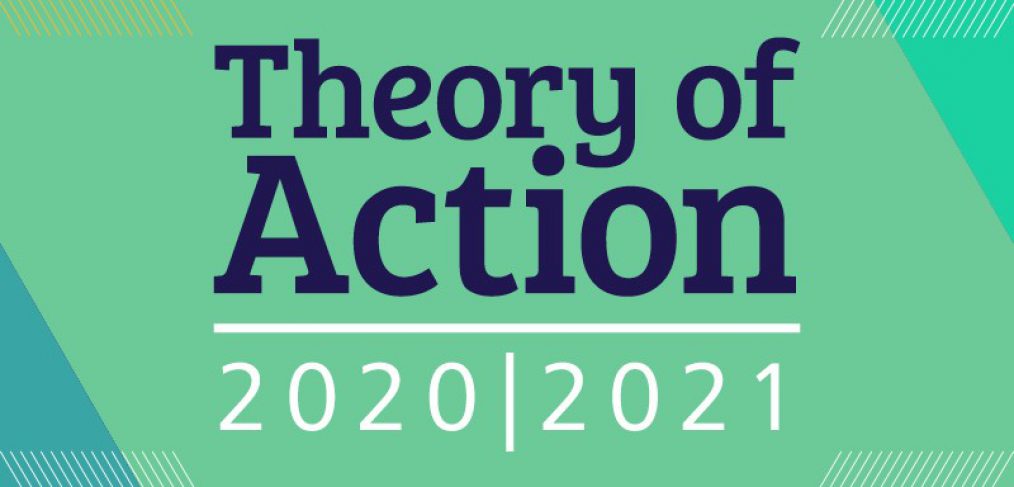 Theory of Action: Social Emotional Learning
Social and emotional learning builds the skills, knowledge, and attitudes that both students and adults need to be successful in school, work, and life. These skills include such things as knowing and controlling your emotions, teamwork, understanding others, making positive choices, and resilience.  Now, more than ever, these are crucial skills for navigating uncertainty, understanding one's identity and beliefs, and building positive relationships.
Through the Theory of Action Standards of Service, the Social and Emotional Learning (SEL) Department provides training, strategic planning support, and coaching to implement key elements of comprehensive SEL such as:
Culture and Climate—Includes SEL Signature Practices to develop a campus that's grounded in positive relationship-building practices and fosters welcoming environments for both students and adults
SEL Explicit Skills Instruction—Provides direct lessons to students of all ages for SEL skill building and ongoing reflection
Content Integration—Identifies natural overlaps between SEL skills (like team building or communication) and ongoing academic learning to reinforce the value of SEL and ongoing refinement of SEL skills
Family Engagement—Builds authentic connections with Dallas ISD families and shares relevant SEL resources with parents and caregivers to help strengthen SEL skills and mindsets at home
Systems and structures—Develops sustainable SEL implementation, including developing SEL Steering Committees and continuous improvement efforts for strengthening SEL practices on a campus
The SEL team collaborates closely with many partners to provide SEL implementation support to individual campuses, central departments, and Dallas ISD parents and caregivers.  For more information, visit the SEL Department website, www.dallasisd.org/SEL, which includes a number of useful resources (for educators and families) and ongoing updates about our work (including upcoming training opportunities)!
For additional information, contact Juany Valdespino-Gaytan, executive director of Engagement Services, at jvaldespinogaytan@dallasisd.org or Aileen Mokuria, professional development manager, at amokuria@dallasisd.org.