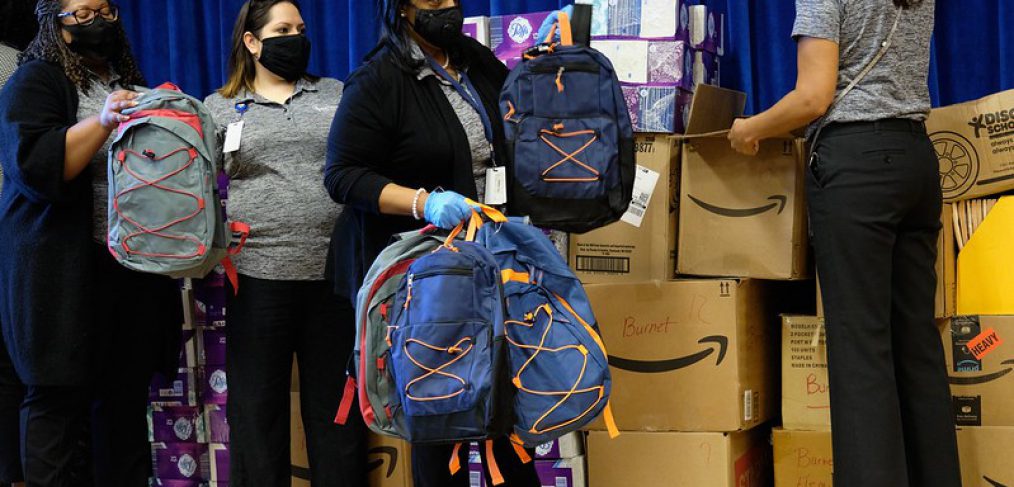 Reminder of rules regarding donations
Campus and department staff are reminded to abide by the district's E-rate policy regarding acceptance of donations of technology. Policy also requires staff to report to Partnership and Volunteer Services all funds and items received on behalf of the district, and to acknowledge and thank donors.
Board Policy CDC (LOCAL) (REGULATION) and (EXHIBIT) require that donations are appropriately approved and recorded in the district's online database maintained by Partnership and Volunteer Services and that donors receive an acknowledgment of donations and a thank-you letter.
E-Rate procedures require approval in advance for:
donations of technology
funds for technology
any kind of gift from a technology vendor (volunteers, in-kind/materials or funding)
Information regarding all proposed gifts or donations of technology or any gift from a technology vendor should be submitted to the Partnership and Volunteer Services Department and forwarded to the E–Rate Compliance Officer for review before acceptance and should not be accepted or utilized until approved. Partnership Services is available to help campuses and departments execute Form CDC (Local) (Exhibit A) to seek approval from the E–Rate Compliance Officer.
For approved and accepted gifts, policy requires designated staff in schools and departments to report all gifts, donations or contributions of funds, in-kind services or materials to Partnership Services staff. Gifts must be recorded within five working days of receipt of the gift in the Partnership Services online database at www.dallasisd.org/contributions.
Campus or department staff who accept gifts on behalf of their schools or district departments must offer an appropriate message of thanks to the donors who provided these gifts.