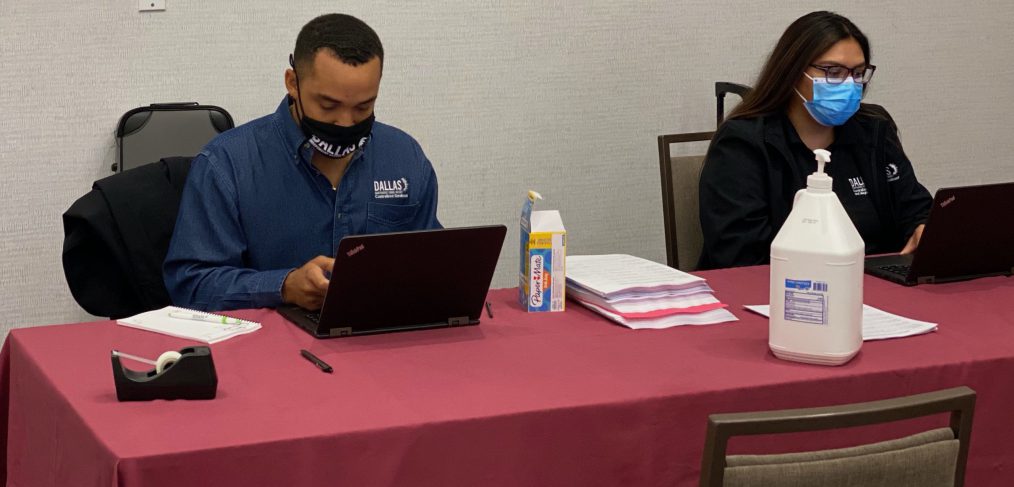 Dallas ISD offers a helping hand
Several Dallas ISD departments offered a helping hand to families displaced by Hurricane Sally who have been staying in Dallas hotels. The staff who visited the hotels offered help with enrollment for about 150 children, uniform assistance for those who will be attending school, snacks, laptops, social emotional learning support, and parent workshops.
According to staff who worked with families, students who enrolled in Dallas ISD are excited and ready to attend school.
Representatives from Centralized Enrollment, School Leadership, Campus Data Support, Early Learning, Information Technology, Parent Engagement, Food Services, Operations, Transportation, Mental Health, Special Education, Translations Services, Bilingual ESL, Reading , STEM, CTE, Advanced Academic Services, Computer Science and Technology, World Languages, and Social Services were at three Dallas hotels to help families—Anatole, Hyatt Regency Downtown, Crown Plaza Downtown.