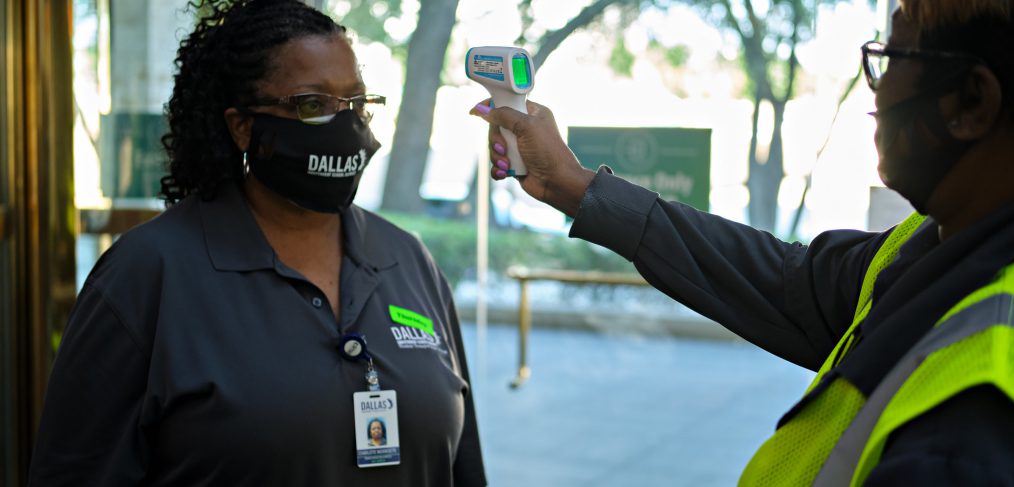 Wear a mask!
District guidelines call for everyone—employees, visitors, vendors, parents, tenants, etc.—who is in a district facility wear a mask. Employees are expected to use their personal face masks that cover their nose and mouth, but the district will provide one if needed.
Personal face masks must adhere to the following guidelines:
Fit snugly over the nose bridge, mouth and chin.
Be secured to minimize the need to adjust frequently.
Be work-appropriate, non-offensive, not considered derogatory or otherwise disrespectful to team members or visitors. Logos, graphics, and designs must be professionally appropriate as outlined in the district's dress code policy. (This includes, but is not limited to, vulgar slogans/designs/graphics, profanity, etc).
Not be loose material that could get caught in machinery or cause injury.
Be worn prior to entering the building at all times.
Some recommendations:
Masks do not need to be medical grade.
Masks or respirators with exhalation valves are not recommended, since they are not effective as source control and decrease protection of persons around the wearer.
Gaiter type neck fleece are not advised as face coverings for COVID-19 prevention, as there is evidence they offer little protection, and may increase transmission and dispersion of small droplets.
Personal face masks should be placed in a bag or bin until they can be washed