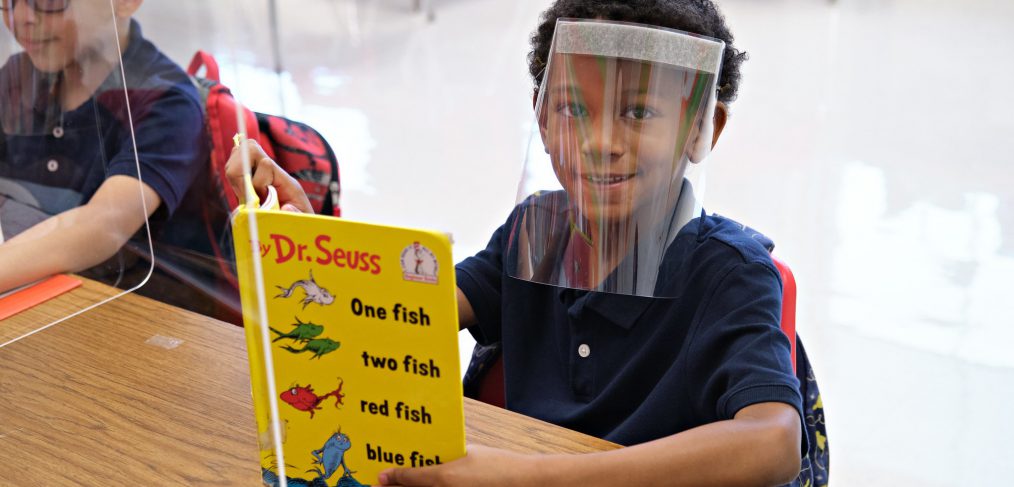 District receives $28 million for strategic compensation
Dallas ISD teachers will see additional compensation thanks to $28 million the district will receive as part of HB3 Teacher Incentive Allotment (TIA) for strategic compensation this fall.
This week, Dallas ISD was named one of only 26 districts statewide to receive approval for participation in the HB3 Teacher Incentive Allotment, passed by the 86th Texas Legislature in June 2019. The TIA seeks to provide a six-figure salary for teachers who prioritize teaching in high needs areas and rural district campuses. Under the TIA, approved districts submit highly effective teachers for a state designation of Recognized, Exemplary, or Master, based upon their performance and impact on student growth.
Because the district's Teacher Excellence Initiative system meets the criteria outlined in HB3 for teacher effectiveness, the district has submitted nearly 2800 TEI-eligible Distinguished and near-Distinguished teachers for state designation.
These Teacher Incentive Allotment funds will serve to strengthen and sustain the district's existing TEI compensation system by ensuring a market-competitive base salary at all experience and effectiveness levels, including a $100,000 salary for teachers earning a Master effectiveness level under TEI.
In addition, the district will leverage these TIA funds to expand equitable access to highly effective teachers at High-Priority and ACE campuses, where Distinguished teachers may earn up to an additional $18,000 in stipends annually.
Dallas ISD remains committed to improving the quality of instruction and placing an effective teacher in front of every child. As a result of TEI compensation and additional stipends by campus assignment, effective teachers in Dallas now have a defined path to a six-figure salary by serving Dallas ISD students.
More information about the Teacher Incentive Allotment and the Teacher Excellence Initiative can be found online here.