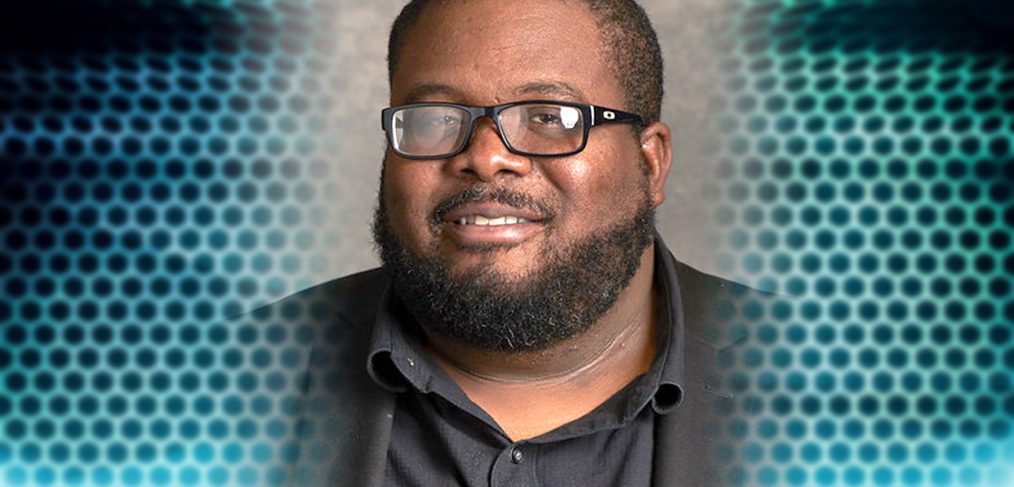 Getting to know Marlon Shears
Marlon Shears
Deputy Chief of Information Technology
Time in position: 19 months
Time in Dallas ISD: 19 months
Years in Education: 19
What do you do in your position?
I am responsible for the district's technology infrastructure, data centers and campus security systems. On a daily basis the team makes sure all the networks are up, the applications are running, and we have internet services. In addition to making sure the camera and access control systems are operational, we procure the software used throughout the district, such as Office 365 and Adobe. We have implemented the Service Now support hub, multifactor authentication and the mylogin.dallasisd.org portal, a one-stop access to applications.
The last few months have been particularly busy for the department because it also takes care of requests for remote access (VPN), password management and log-ins—everything having to do with operations and keeping technology working 24/7/365. Luckily, we had put the infrastructure foundation in place that allowed us to pivot quickly to support all stakeholders. If systems are not running, it impacts instruction and other functions like payroll, grade reporting, PEIMS, etc. We are part of the team that keeps the engine running.
The team's efforts the past few months also included managing the 1 million Project that donated 10,000 hotspots for students before COVID-19 shut down the district. Then, the team managed the purchase of 10,000 more hotspots as well as donations to ensure that students learning at home would have access to the internet.
What do you enjoy most/what is your favorite thing about what you do in your position?
That's easy: Giving back. I enjoy the ability to use my skill set and knowledge to give back to students and provide them access to a foundation and the ability to achieve and to become the leaders who will take care of me in the future. To me, that is priceless and what keeps me from going to the private sector. I stay in education because you can make a difference and see that difference realized. In the private sector, it is all about the money and the return for the investors, but in education, the return is the impact on students' lives and seeing them gain the ability to be the next leader, the next politician or the next superintendent.
What was your favorite cafeteria food growing up?
When I did eat at the cafeteria, I would say hot dog on a stick.
What is the best advice ever given to you by a teacher?
It is not about how many times you fail, but how many times you try.
Who in education do you most admire or consider a role model?
Anyone who dedicates their career to teaching the next generation.
What do you find most rewarding about working in education?
What is most rewarding about education is that you can have a direct impact on what the future will be. Education provides us the ability to impact lives and the futures of the next generations.
When you take notes during a meeting—paper or electronic? Or is it all in your head?
It is a mix of all three, but with the "in your head" option, it is more about listening than it is about capturing what is said.
What is your favorite restaurant? Food?
This isn't fair, having just one selection—I would say Mexican.
What is your favorite app or the app you first open every day?
Outlook! But I would be cheating there. I would say stocks apps. I love the stock market.
What book first made you love reading?
Green Eggs and Ham
What is your favorite podcast?
The Curious Investor
What do you appreciate most in your friends?
Honesty
What is your idea of happiness?
The ability to give back.
What is your favorite music? Song? Artist?
Old school R&B! Luther Vandross, Freddy Jackson, Anita Baker
What is your favorite show (TV or streaming)?
Power
What do your friends and family most appreciate about you?
I'm funny and keep it real.
What is your favorite gadget?
Robot vacuum—I suggest everyone get one.
Are you Team Apple or Team Android?
Really, I'm team Apple.
Are you a dog, cat, fish or no pets person? Why?
Got to go with dog.