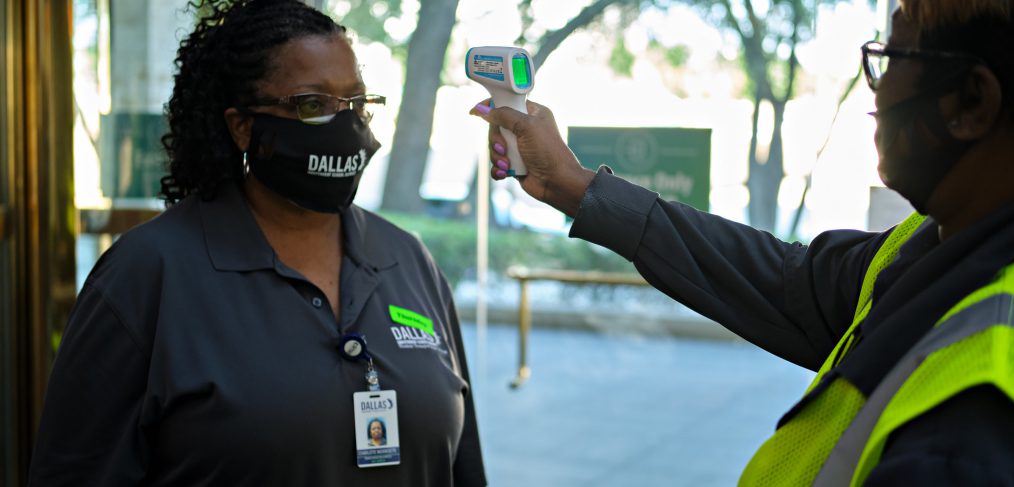 Training highlights safety measures
District employees are required to complete the Dallas ISD Re-entry Employee Safety Training course that provides employees information on social distancing, the proper use of face masks and other safety protocols. Please find the link to the training below.
To access the training, employees should go to https://dallasisd.csod.com and use their EAD username and password to log into Cornerstone. For problems logging into Cornerstone, such as resetting your password, contact the IT Service Desk at (972) 925-5630.
The training assignment will be in the "Required Training" section located on the "Welcome" page. If the assignment is not listed, employees can hover over the "Learning" tab, select "Learner Home" to access the training, and scroll down to the "Required" section to choose the Dallas ISD Re-entry Employee Safety Training.
Employees are required to complete the training within two days of the day in which they return to work in a district facility or in advance of returning to work. Supervisors will receive reports so they can ensure all employees complete the required training.
For questions or concerns regarding the training, please contact Human Capital Management's Policy and Compliance department at HCMcompliance@dallasisd.org or (972) 794-7858.