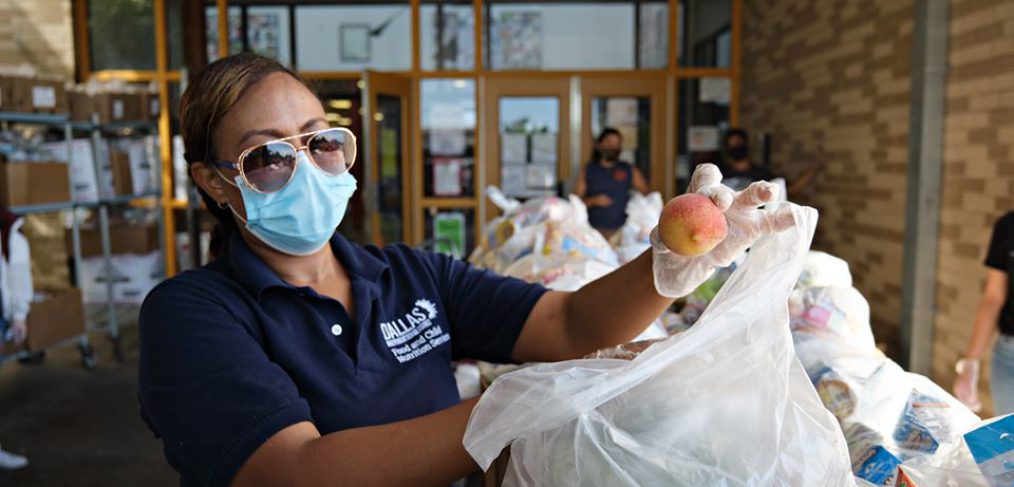 Millions of meals distributed
The district will continue providing summer bulk grab-and-go meals to families until at least the first week of August at several school-based distribution sites.
Dallas ISD Food and Child Nutrition Services has prepared and served more than 8 million meals since school buildings closed in March to help prevent the spread of COVID-19.
"Each of these meals represents a time that a child in our community did not go hungry," said Michael Rosenberger, executive director of FCNS.
On Thursdays families receive enough breakfasts and lunches for each child to last through the next distribution. To make the weekly meal distributions possible, food services teams, custodians, district security staff and other campus personnel worked together with volunteers, substitutes, and community partners. In partnership with DART, food services also distributed meals at several community locations.
"I want to thank everyone who has come together selflessly and with commendable dedication and passion to take care of children in need during this crisis," Rosenberger said. "You are my heroes!"