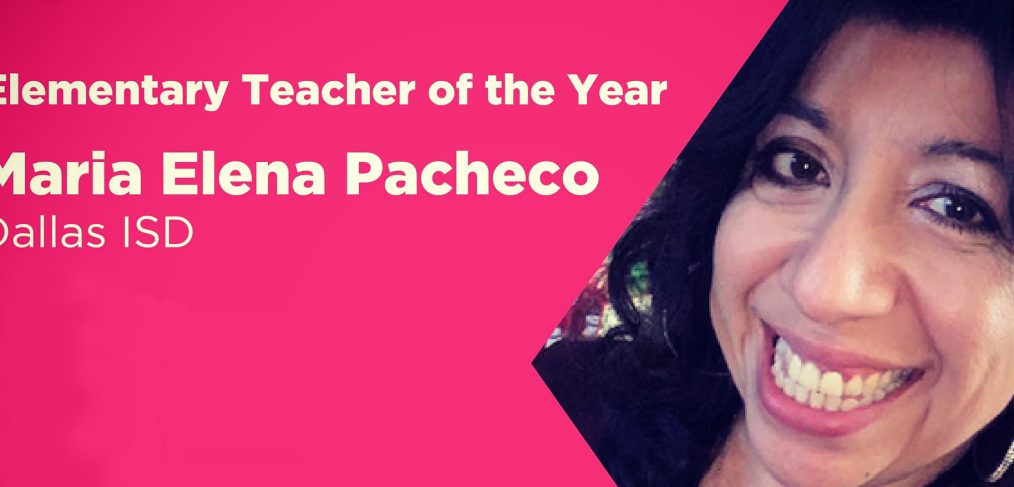 Texas PTA recognizes favorite teacher
The Texas PTA recently recognized Maria Elena Pacheco, a kindergarten teacher at Martha Turner Reilly Elementary, as its 2020 Teacher of the Year.
"Texas PTA recognizes the important role educators and administrators play in our student's lives," says Sheri Doss, Texas PTA president. "Our children take on a great deal, but their success is a shared responsibility. The men and women in Texas schools give our students both support and guidance, not to mention a top tier education. We are honored to turn the spotlight back on them!"
Pacheco has worked at Reilly Elementary for the last 13 years and with Dallas ISD since 1995. Pacheco has taught kindergarten and first and second grades. Currently, she teaches in the two-way dual language program. One of her favorite parts about teaching is seeing that the students apply what they learn and then share it with others.
Katy Decker, a member of Martha Turner Reilly's PTA nominated Pacheco for the Outstanding Educator of the Year Awards.
"Ms. Pacheco knows that as a kindergarten teacher, she is responsible for laying the foundation for the families' school experience as much as the children's," Decker stated on the nomination letter. "Both of my children had her for kindergarten, so I saw first-hand how well she communicates with families. She answers emails, text and Remind app messages promptly, at all hours, and never makes a clueless kindergarten parent feel like they are an imposition on her."
Texas PTA is one the largest child advocacy organizations in the state, and awards five outstanding educators every year based on nominations from members in their communities and the nominees' profiles.
Dallas ISD's top-notch nationally recognized Dual Language program gives children an opportunity to learn how to speak, write, read, listen, and think in both Spanish and English. Gaining this skill set prepares students for greater career and professional options, as well as gives them a competitive edge in the global marketplace. In the Dual Language classroom, instruction is provided in Spanish and English. Students also learn and grow by interacting with their peers whose first language is Spanish and/or English.
"Every year, my children are mostly non-Spanish speaking," Pacheco said. "They and their parents are always a little anxious and worried because they don't speak Spanish and my lessons are mostly in Spanish. But the children always catch on to it. They acquire the language and the vocabulary so quickly. Little by little they start using Spanish words to talk among themselves in the classroom and it makes me feel really good."