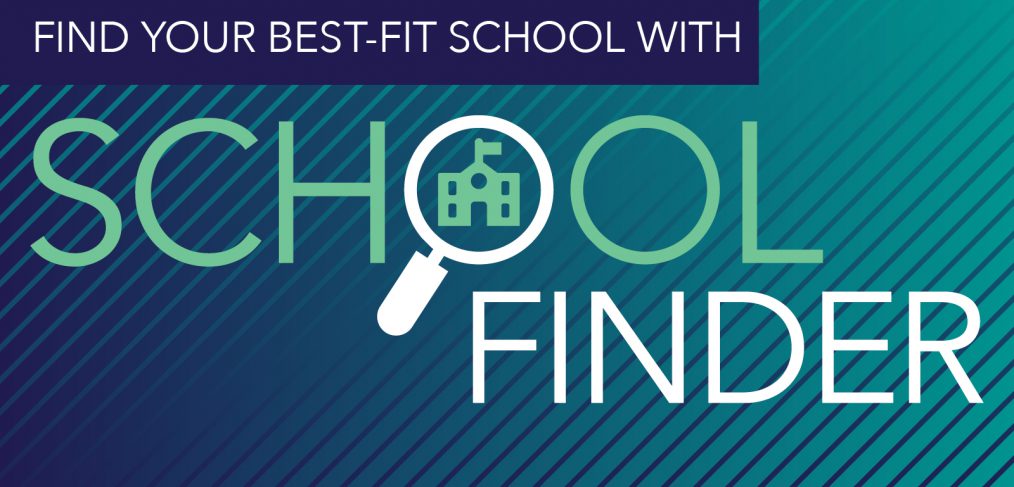 Find the best fit
With the launch of its new School Finder, Dallas ISD is providing families with a more effective tool to connect with a school that best meets the educational needs of their children. SchoolFinder makes it easier for families to navigate the school choice process and better understand their options.
Dallas ISD's SchoolFinder combines all the data about the district's 230 schools into an easy-to-navigate, bilingual website where families can research schools by grade level, proximity, academic programs, school performance and other criteria to facilitate decision making.
The new SchoolFinder replaces a system that limited families to searching for schools based solely on their home address. With the increasing number of school choices, including tuition-based prekindergarten, Dallas ISD families needed a tool that helped them easily explore the wealth of options available throughout the district.
"Dallas ISD offers a variety of excellent choices for Dallas families who are looking for the school that best fits their child's learning needs and aspirations," said Keisha Crowder-Davis, executive director of Transformation and Innovation. "This interactive tool makes finding that special school so much easier and practical for parents and helps them make a more informed decision so their children can be enrolled at the best Dallas ISD school for them."
SchoolFinder offers new and powerful ways families can find a best-fit school, including options to search for schools based on their child's interests. This option guides parents through a search based on location, grade level, and responses to  a set of questions about specific interests and the aspects that matter  most in a school.
The search yields a list of schools that match those specifications ranked by score. The list may include schools that families had not previously considered, including neighborhood schools. Parents can then more deeply research each school on the list by clicking on a link that takes them to the school's profile. Comparing schools from the list based on preferred criteria, they can also make better informed decisions. Once families identify their favorites, the schools can be bookmarked on SchoolFinder so they are available when families are ready to embark on the enrollment process.
A new enrollment tool that facilitates a seamless enrollment process will be added to SchoolFinder on Nov. 1, 2020.
To access SchoolFinder, visit www.dallasisd.org/schoolfinder. For questions or help navigating SchoolFinder, call (972) 925-5560 or email enroll@dallasisd.org.