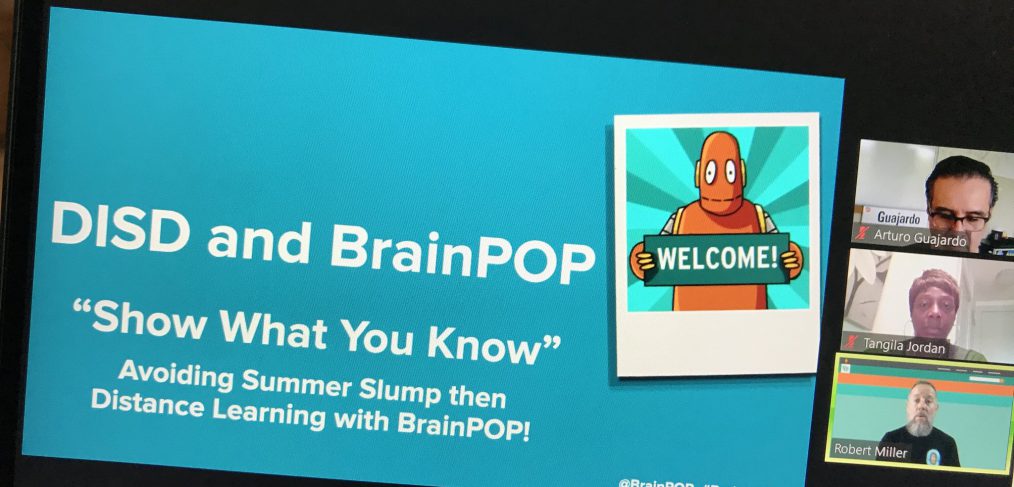 Last chance: Level up and win
More than 3,000 district teachers have leveled up on their knowledge and skill and gained CPE credit hours through 148 offerings and 112 unique sessions. Two teachers who took their participation to the highest level also won gift cards.
Sarah Perez, a teacher at S.S. Conner Elementary School, and Evan Dewar, a teacher at Martha Turner Reilly Elementary School, each won a $50 gift card donated by Office Depot. There are still opportunities to participate in sessions to earn an entry into weekly drawings for exciting prizes and to unlock access to resources from departments hosting the sessions.
When teachers collaborate and reflect in the Twitter contest (@PDL_DallasISD), they have an opportunity to enter into a weekly grand prize drawing. The more teachers tweet about their Level Up learning using #levelupDallasISD, the more chances they have to win.
In addition, teachers can earn credit hours toward their Texas Education Agency continuing professional education requirements. For the 2020-2021 school year, teachers are not required to attend 21 credit hours of professional development outside their work calendar to meet their contractual obligation. Instead, five professional development days have been built into the teachers' work calendar.
Summer offerings from Dallas ISD's departments in Level Up will be entered into the district's learning management system and maintained on the electronic transcript.
For additional information, contact Professional and Digital Learning at PDL@dallasisd.org or visit our webpage at www.dallasisd.org/levelup.