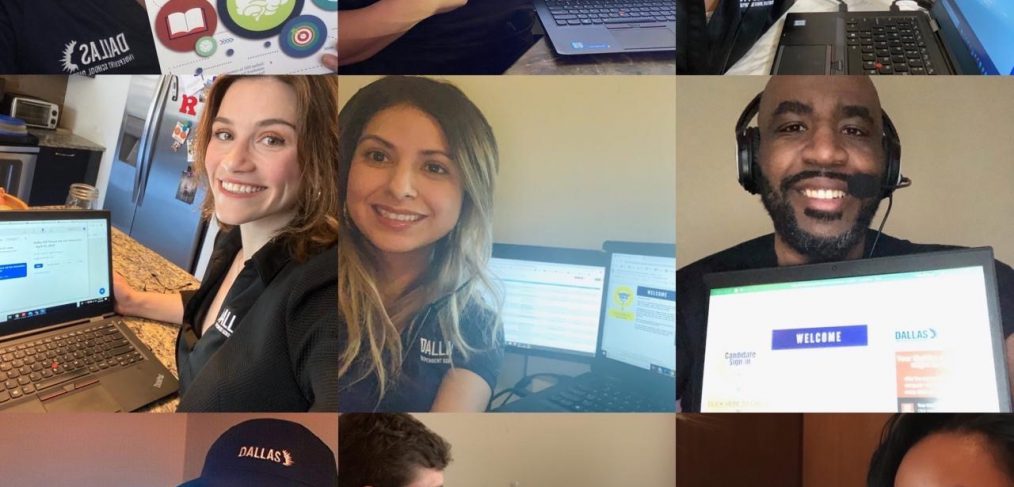 Technology aids in teacher recruitment
Having to suddenly shift gears to ensure important work continues is never easy. Having to do so in the face of a global pandemic that led to a swift stop of in-person meetings is harder. But Dallas ISD's recruitment team continued undaunted with its efforts to continue to recruit the best teachers, librarians, and teacher assistants for Dallas' students.
Whether holding virtual job fairs to facilitate principals interviewing applicants to holding virtual interviews, Human Capital Management has maintained this crucial function to be ready for the 2020-2021 school year.
Madina Sultanova, who was recently hired virtually as a chemistry teacher at Hillcrest High School, enjoyed the interview and hiring process and was impressed with the recruitment team's responsiveness.
"Everything went smoothly," said Sultanova, who is currently a high school algebra teacher in Odessa. "I liked how organized it was. The communication was really good, and human resources and recruitment reached out and helped bridge the communications with the principals. It seemed almost like I interviewed in person."
She would recommend anyone interested in teaching in Dallas to not let the thought of a virtual hiring process stop them from applying. In fact, Dallas ISD's increased use of technology during the recruitment process and other areas is what attracted her to the district.
"I'm looking forward to incorporating more technology in the classroom," she said. "The students have access to laptops from the district and we can use other types of tech like Google classroom, which I like to use but hasn't always been available."