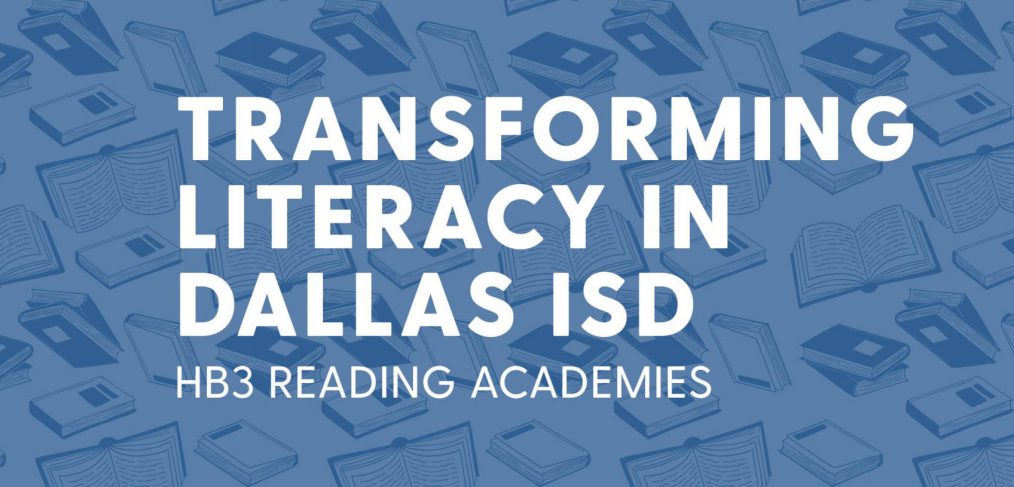 HB3 Reading Academies are here
The Dallas ISD Reading Academies, launching this fall, will be a one-of-a-kind, transformative opportunity for early literacy in the district. House Bill 3 of the 2019 Texas Legislative Session was one of the most comprehensive reforms for public education in Texas. A key feature of House Bill 3 requires all kindergarten through third-grade teachers and elementary principals to complete the Texas Reading Academies before the end of the 2022-2023 school year.
The Reading Academies will support teachers and administrators through robust content grounded in the Science of Teaching Reading and evidence-based methods. The academy is structured around authentic collaboration, real-time coaching, and ongoing feedback, aimed at strengthening teaching practices and improving literacy outcomes. By developing more skilled and effective educators, we will positively impact student literacy achievement.
For timeline/schedules, FAQs, and additional information about the Reading Academies, visit www.dallasisd.org/ReadingAcademies or emailreadingacademies@dallasisd.org. Follow us on Twitter/Instagram @ReadBIGDallas for updates.