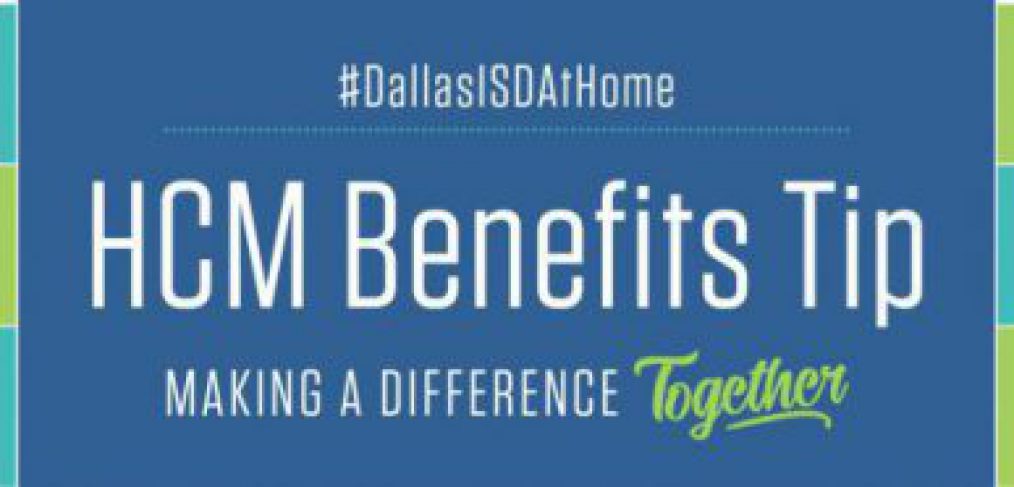 Take advantage of additional benefits
In an effort to enhance services Dallas ISD provides employees, the Benefits Department in HCM has identified additional resources that can be helpful while staying safe at home.
Through the TRS-ActiveCare plan and CVS Caremark, the district's carriers will provide the following additional health benefits to enrolled participants:
Waived costs for all diagnostic testing of COVID-19 for patients who meet CDC guidelines
Waived cost for all telemedicine visits
Free home delivery of all prescription medications.
Healing better care package. If you are diagnosed with COVID-19 (and admitted to the hospital), Aetna will send you a care package containing items to help you recover at home. The packages include resources, personal care items, and household supplies to protect your loved ones from potential exposure in your home.
Refills for maintenance medications before a 30-day prescription is up (eligible 90-day refills strongly encouraged).
CVS Health has activated a process to allow for 10-14 day overrides when appropriate, for members in areas where a Declaration of Emergency has been issued.
Access to the following programs:
Crisis Response Lines for participants who may be experiencing anxiety related to COVID-19, call (833) 327-2386.
Expanded 24/7 access to the Aetna Nurse Medical Line by calling (800) 556-1555.
Resources for Living toolkit with materials specifically developed for members experiencing anxiety related to COVID-19. For more information, contact the Aetna Resources for Living at (833) 327-2386.
More resources and tools that members can use can be found through this link.