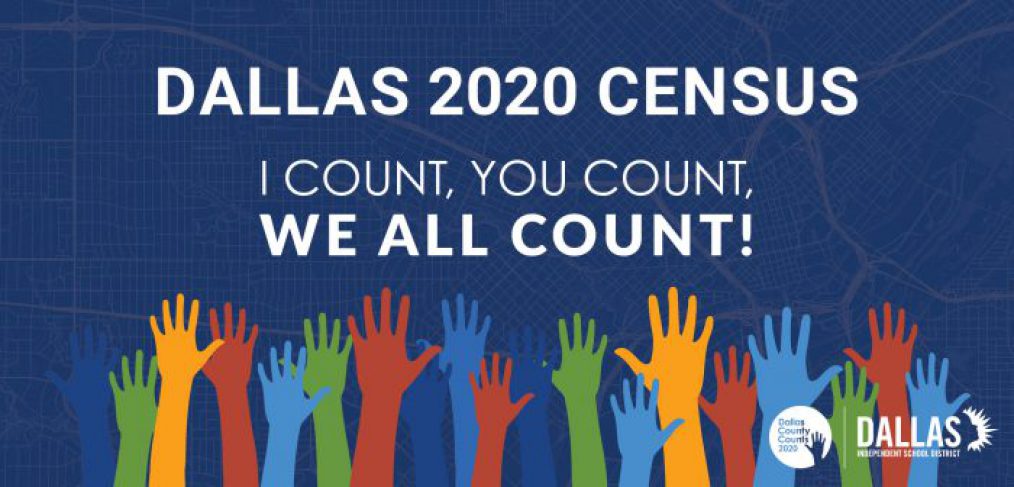 Dallas ISD urges families and staff to participate in the 2020 Census count
North Texans households that have not yet responded to the 2020 Census online or by phone should be receiving a paper form that was sent our starting April 8. The paper questionnaire includes a prepaid postage envelope to return it by mail.
All individuals living in the United States are required by law to fill out a census form online, by phone or on paper, and all answers are confidential. The census questionnaire asks each household to answer a few basic questions about everyone living in the home, including young children.
Because census data helps provide vital community services to residents of Dallas County and beyond, Dallas ISD urges families to respond to the census questionnaire. Here are a few reasons why everyone's participation is essential:
The census is important because the data is used to allocate more than $675 billion in federal funds to states and communities each year for the next 10 years.
The funding includes money for school programs and services such as special education, free and reduced-price lunches, class size reduction, technology purchases, teacher training, and afterschool activities.
The funds are also used for services that prepare students to learn, such as child health programs and assistance with housing, heating, and food costs.
In past years, census takers visited homes that failed to respond to the questionnaire. Because of the coronavirus, it's uncertain whether census takers will visit homes this year. The current shelter in place order makes it more essential than ever that everyone responds to the census questionnaire online, via the mail or telephone. To learn more, visit the Census Bureau FAQs page at https://2020census.gov/en/help.html.