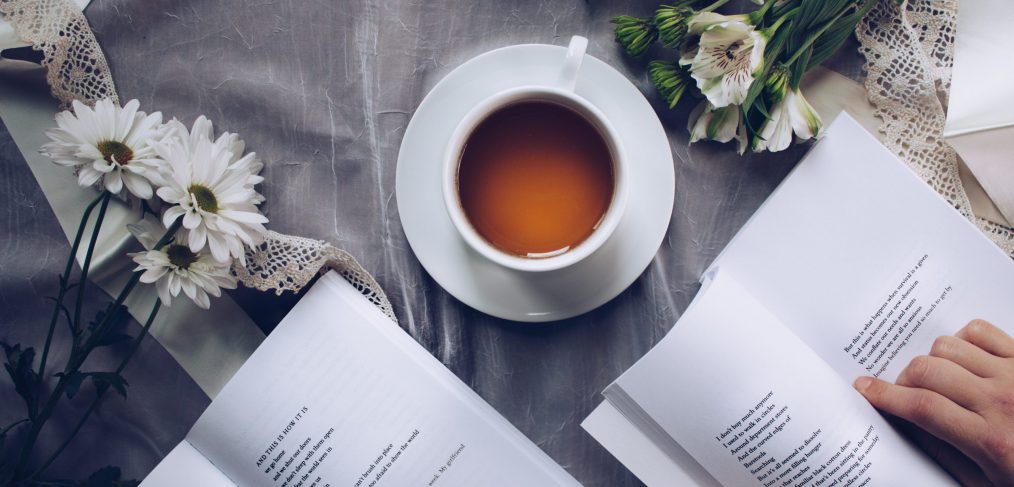 Cultivate mindfulness and calm while working from home
As COVID-19 continues to affect our community, life has started to look different for thousands of people: cancellations, social distancing, working from home and, if you're a parent, homeschooling. Dallas ISD's HCM Benefits Department is working to support district employees by providing weekly helpful information and resources.
You can choose how to respond to the uncertainty and challenges presented by the pandemic. This unique time is a wonderful opportunity to cultivate an inner sense of calm that remains unshaken by external events. Dimitrius Glenn, certified by National Council on Strength and Fitness, shares a few recommendations to bring a sense of calm among the chaos.
Look at the bright side
Typically, you're accustomed to nonstop activity and often find yourself saying that there are not enough hours in the day. Without long commutes and lack of social events, you might have more free time. Are you using it to spend quality time with yourself, family and loved ones?
Quality time with yourself could include a commitment to eat healthier by planning menus and shopping accordingly. Read a book or magazine that you had been meaning to get to, stretch during the day, get more sleep, and go for a walk keeping in mind social distancing guidelines.
Think of this time as a personal retreat to dive into a routine that nurtures you and your family.
Support your mental immunity
Be conscious of your emotions and your triggers during this time. Notice if your worries escalate to anxiety and seek support. Never let fear take over! This is the perfect time to double down on mental and physical wellbeing.
Caring for yourself will support your immunity and resilience in addition to preparing you for what the coming weeks might bring.
Tip: Practicing deep breathing techniques can help balance the nervous system, in particular shutting off the sympathetic "fight or flight" impulse of the brain. Diaphragm breathing is known to have extremely beneficial effects on the cardiopulmonary system and enhances parasympathetic activation, which reduces blood pressure and slows down the heart and breathing rates after a stressful event.
Support your food immunity
Ultimately, the best defense against all infections is a healthy immune system fed by plenty of water and non-processed foods like fruits, vegetables, and herbs.
While it's always a good idea to consult your healthcare provider before taking medications or supplements, and definitely if you feel ill, certain herbs included in the daily diet might help support the body's immune system. Some of these herbs include:
Elderberry
Turmeric
Peppermint
Oregano Oil
Ginger Root
To stave off illness, experts recommend washing your hands, not touching your face, sneezing into your armpit, eating several servings of vegetables and fruits, exercising, drinking plenty of water and getting plenty of fresh air and sun as well as plenty of sleep.
MEDICAL DISCLAIMER: Information provided within this article is intended to be used as general information only, and is in no way intended to replace medical advice, be used as a medical treatment program, nor to diagnose or cure any disease or medical condition. Always consult with a qualified physician for medical advice.