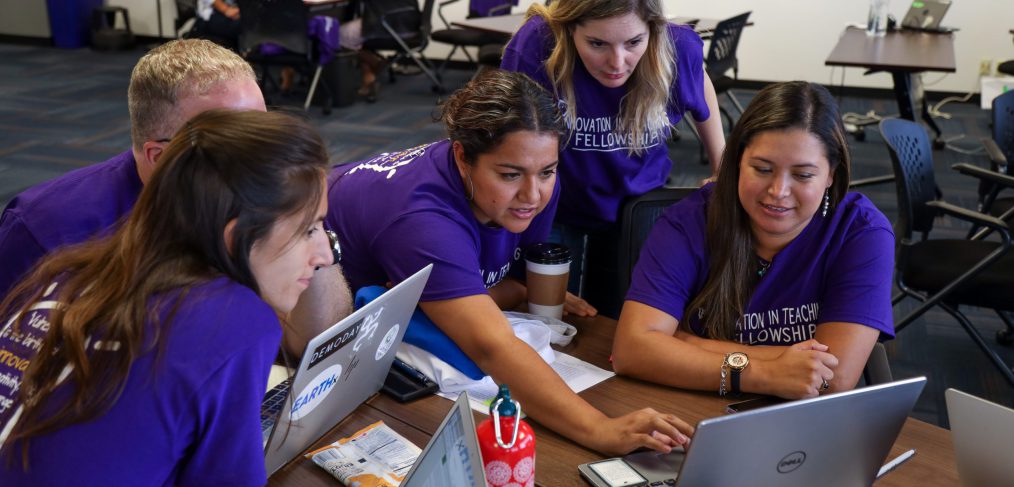 Apply now for the next Innovation in Teaching Fellowship
If you are interested in joining an enterprising group of teachers working to reimagine how Dallas ISD educates children, the Innovation in Teaching Fellowship is for you. And the window for teachers to apply is now open.
The Innovation in Teaching Fellowship is a 10-month teaching fellowship rooted in user-centered design to re-imagine how we educate every student in Dallas ISD. Over the next school year, fellows will draw from research, best practices, and their own ingenuity to design and test blended learning, project-based learning and design thinking models in their classrooms. Fellows will have access to workshops, pop-up (on demand) professional development sessions, internal and external site visits, and coaching from the Dallas ISD personalized learning team. At the conclusion of the 10 months, fellows will have an opportunity to share their insights and ideas with the education community.
Click here to read more about the fellowship and how to apply. The application is due at 11:59 p.m. Friday, April 3.
If you have any questions reach out to the Personalized Learning Department at personalizedlearning@dallasisd.org.