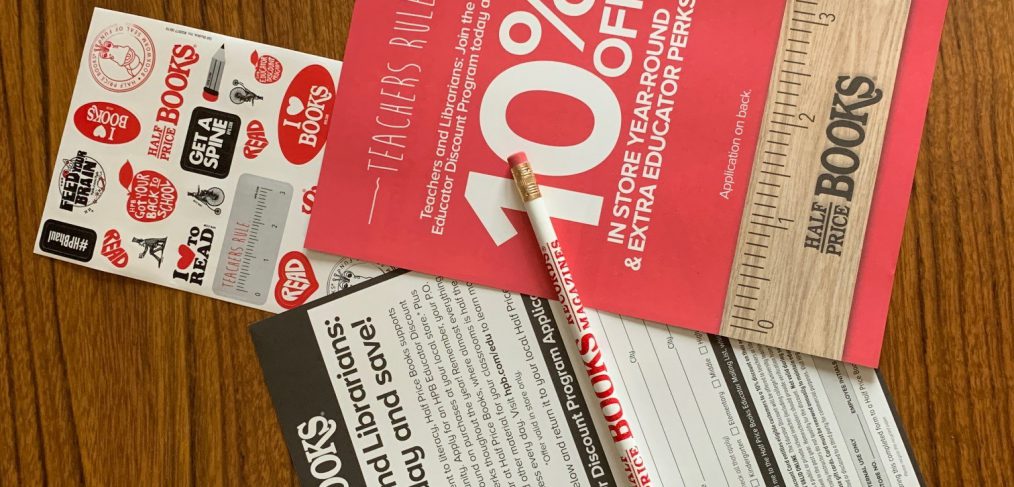 Save some, read some with Half Price Books discount
Half Price Books supports literacy not only by offering a wide variety of books, but also by giving educators, schoolteachers and librarians in the community a 10-percent discount on their purchases with an Educator Discount Card.
It's simple to get one at any Half Price Book store. Just bring your district issued ID to apply for the discount card, which must be renewed every fall. Once you have the card, you can stock up for your classroom and get something for yourself. It's Half Price Book's way of saying, "we appreciate you" and what you do as an educator in the community.
The Educator Discount Card will be offered to teachers and librarians (including college/university teaching assistants) or a school or city librarian. Discounts are valid in-store only; not valid online.