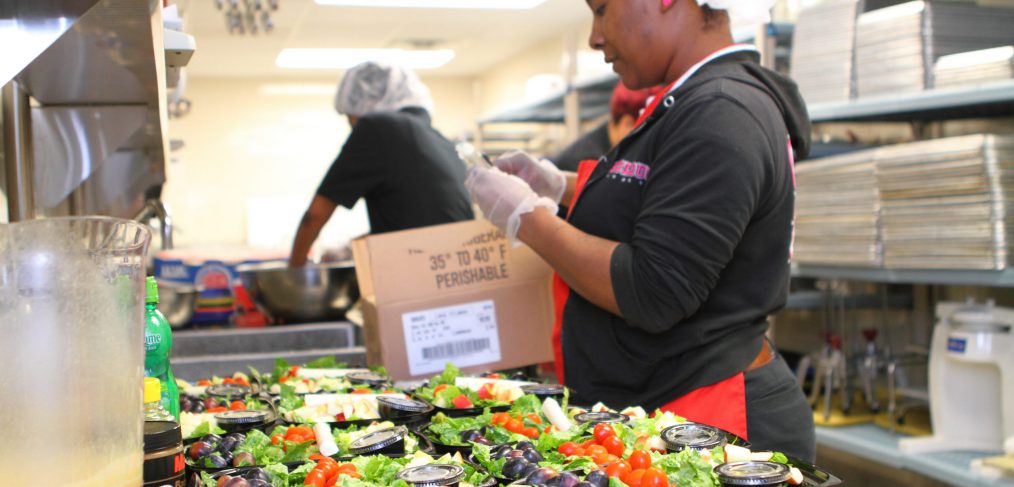 Commitment to promoting healthy lifestyles wins award
Its efforts to teach children about healthy lifestyles using Texas agriculture has earned Dallas ISD's Food and Child Nutrition Services a Best of the Bunch recognition.
Texas Agriculture Commissioner Sid Miller recently congratulated the department for its performance in the Farm Fresh Challenge, which has led Texas to be as a leader in child nutrition.
Approximately 20 percent of Texas school districts and charter organizations participated in the Farm Fresh Challenge this year, and Dallas ISD was one of the few that went above and beyond to achieve Best of the Bunch. In addition to teaching children about healthy lifestyles, participating schools spent nearly $15 million on Texas products during the challenge. Choosing to buy local foods supports the Texas economy, contributes to job growth and keeps businesses thriving.
Food and Child Nutrition Services will be recognized for its achievement and dedication to healthier communities during Mega Con 2020, a new conference from the Texas Department of Agriculture to be held in Austin in May.