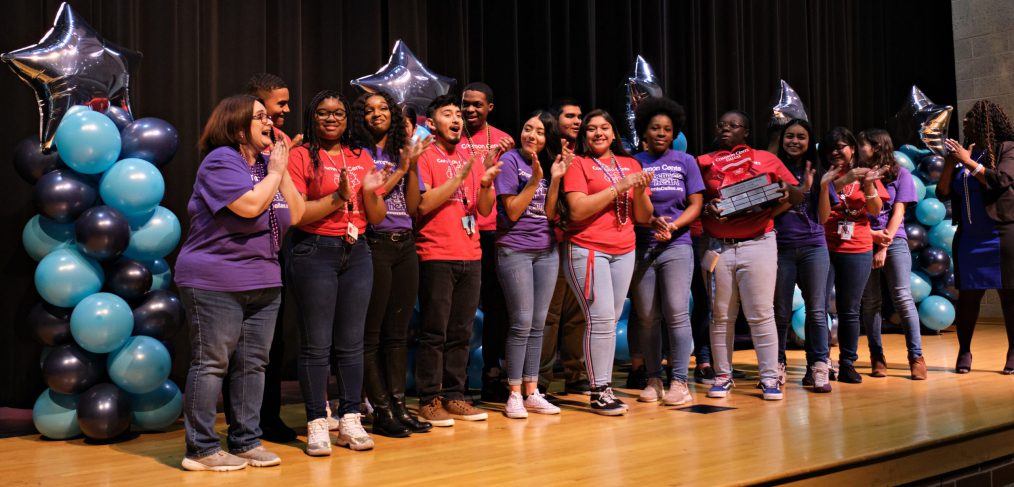 Students raise thousands to help community
Katrina Phillips has been the sponsor for Skyline High School's Common Cents campaign for the last six years, but this year was a special one for her and the school. The Skyline students who participated in the program raised a record almost $15,000 for several area nonprofits.
"It is inspiring to watch the kids because they take the lead on it," said Phillips, Student Senate sponsor and government teacher. "Over the time the raise the money, their lives change, your life changes. It's a competitive process, but it's also about charity and giving to others."
While the schools that participate in Common Cents raise money in different ways, Skyline taps into its homecoming court to raise the money among family and friends. Each student who wants to run for a homecoming court position must raise at least $100, but some go well beyond that minimum—senior Princess Fulcher raised more than $6,500.
"These are amazing kids," Phillips said. "More than one of these students takes at least three Advanced Placement classes, participate in athletics, are in clusters and academies, and several have jobs where they work more than 20 hours a week."
This year, the 37 schools that participated in Common Cents—a program that has been in the district for more than 20 years—raised almost $51,000 for 44 nonprofits in the community, which ranged from animal rescue organizations and physical and mental health advocacy agencies to those that offer legal immigration assistance and help for victims of domestic violence. The handed the checks to the nonprofits at a special ceremony Feb. 25.
Another group of students who stood out this year were the Common Cents participants at Thomas Jefferson High School. Despite the challenges they have faced this year after their school was damaged in October by a tornado and they were displaced to West Dallas, the students raised $450 for outlastyouth.org, a nonprofit that helps LGBTQ homeless youth.
"After the experiences with the tornado, how it affected us and how many people came to help us, the least we could do was stay focused on our goal and give back and impact the world," said senior Marysol Ortega.