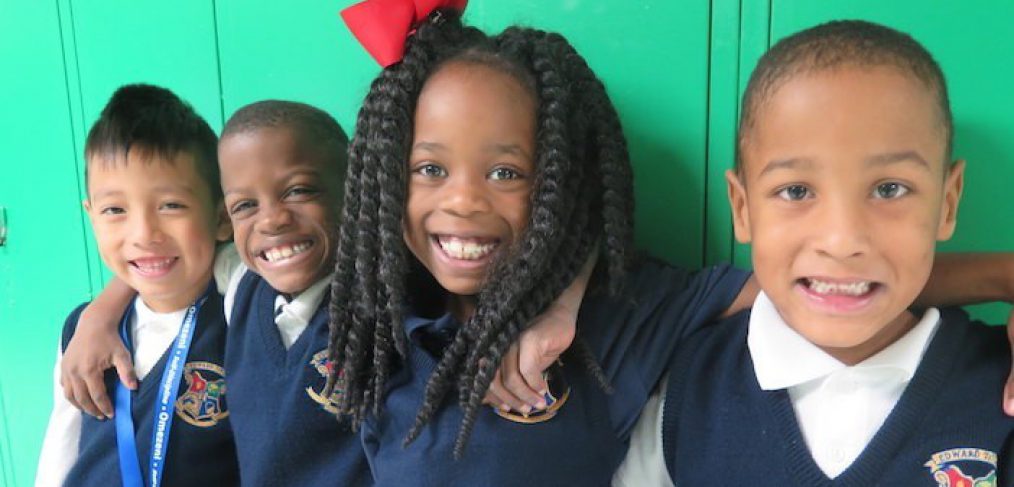 Three schools are Blue Ribbon nominees
Three Dallas ISD schools are among only 26 in Texas nominated for the 2020 National Blue Ribbon School award: Henry W. Longfellow Career Exploration Academy, Dr. Wright L. Lassiter Early College High School, and Edward Titche Elementary School.
The U.S. Department of Education awards the Blue Ribbon recognition to schools where students perform at very high levels or where exemplary progress is being made toward closing achievement gaps.
Edward Titche Elementary School
Titche Elementary Principal Damien Stovall said he is still in disbelief about the Blue Ribbon nomination. After constantly being rated as one of the state's lowest-performing campuses and facing closure in 2017, Titche Elementary underwent a tremendous transformation.
"To go on this incredible journey with our amazing students, staff and parents is not something I can put into words," Stovall said. "We are changing the mindset not just of this school, but of the entire community."
Dr. Wright L. Lassiter Early College High School
Lassiter ECHS earned its second Blue Ribbon nomination in six years. Principal Michael St. Ama said the Blue Ribbon nomination is a testament to the school's culture and community support.
"This group of students is so motivated to work hard and be successful, I've never seen anything like it," he said. "We push our teaching and our focus to ensure our students achieve on the highest level."
Henry W. Longfellow Career Exploration Academy
Longfellow Principal Lorena Hernandez said the school, which last earned a Blue Ribbon award in 2014, promotes student leadership at every opportunity.
"We are building leaders, not just students who excel at academics," Hernandez said. "And this Blue Ribbon recognition lets our students, teachers, and families know that our commitment to excellence has paid off."
Nominated schools must now complete a rigorous application process through the U.S. Department of Education. Announcements of the national award winners will be made in September 2020. Schools that receive the award will be recognized at the Blue Ribbon Schools awards ceremony in Washington, D.C.