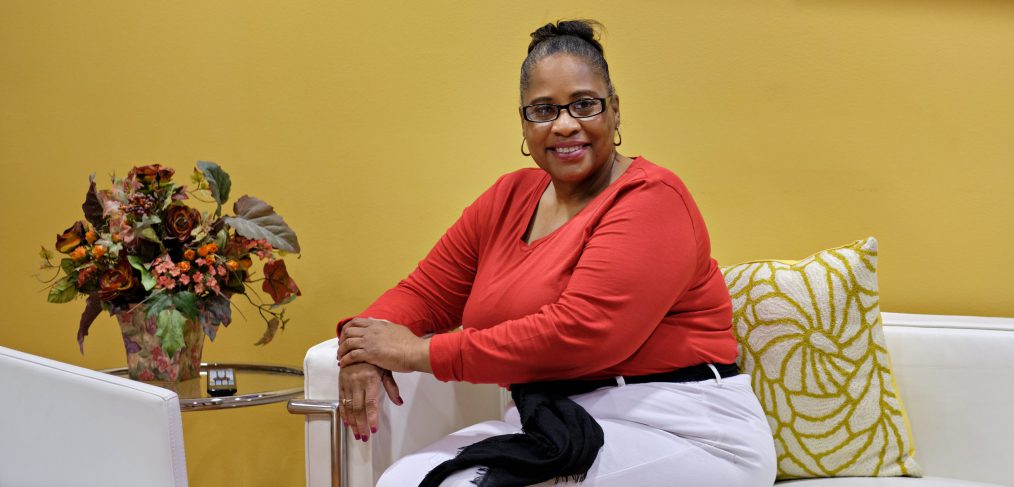 A change of heart leads to healthier choices
Looking at her family health history, Gaynel Jackson saw the writing on the wall, and a year ago decided to make heart healthy changes in her life.
Her father died at an early age from complications from diabetes, and her mother passed away suddenly. Several other relatives—including her grandparents and siblings—have diabetes or high blood pressure. Jackson, a certification coordinator with Dallas ISD Human Capital Management, knew that to avoid these serious health issues, she needed to make different choices.
While her cholesterol and blood pressure were within the acceptable range, both were one the high end and had been creeping up the past few years. Dieting had not been working for her, and last February during American Heart Health Month, she had an epiphany about what she needed to do.
"I had a wake-up call," Jackson said. "I needed to lose weight. I needed to do something else. What I had been doing out there by myself wasn't working."
Jackson chose to join a doctor-led weight loss program, taking advantage of the convenience of the Flexible Spending Account offered as a benefit to district employees to cover the expenses. She met regularly with her doctor, learned about nutrition and exercise, and participated in group sessions for support and encouragement.
"It was the best investment I have made," she said. "It kickstarted a whole new way of looking at how I eat, how I move. Now I think about everything I eat and the future effect it will have on me."
In addition to making better food choices—like replacing the candy and sugary snacks on her desk with fresh fruit—she started walking several days a week for 15 minutes. She now walks for an hour at least three days a week and has started participating in the free Tuesday afternoon exercise sessions offered at the Linus D. Wright Dallas ISD Administration Building. Gone are the days of the 44-ounce sweet teas; she only drinks water.
While she has lost more than 40 pounds, her goal was never to simply lose weight. She wanted to be healthy—heart healthy. Her cholesterol and blood pressure are down, and she feels better and more energized.
"It has changed my whole world," Jackson said. "I'm not dieting; it's a whole lifestyle change. Little bitty changes in what you eat and how you move can transform you."
Jackson will be wearing red Friday, Feb. 14, to show her support for American Heart Health Month and to encourage others to think about their food and lifestyle choices, too.
Keep up with your blood pressure
Heart disease is the No. 1 killer of Americans, but 80 percent of heart attacks and strokes are preventable. To raise awareness about heart health Dallas ISD Benefits and Health Services departments are teaming up to offer free blood pressure screenings for staff in the lobby of the Linus D. Wright Dallas ISD Administration Building:
Feb. 19 from 1 to 3 p.m.
Feb. 27 from 2:30 to 3 p.m.
For questions, contact Benefits at (972) 925-4300.