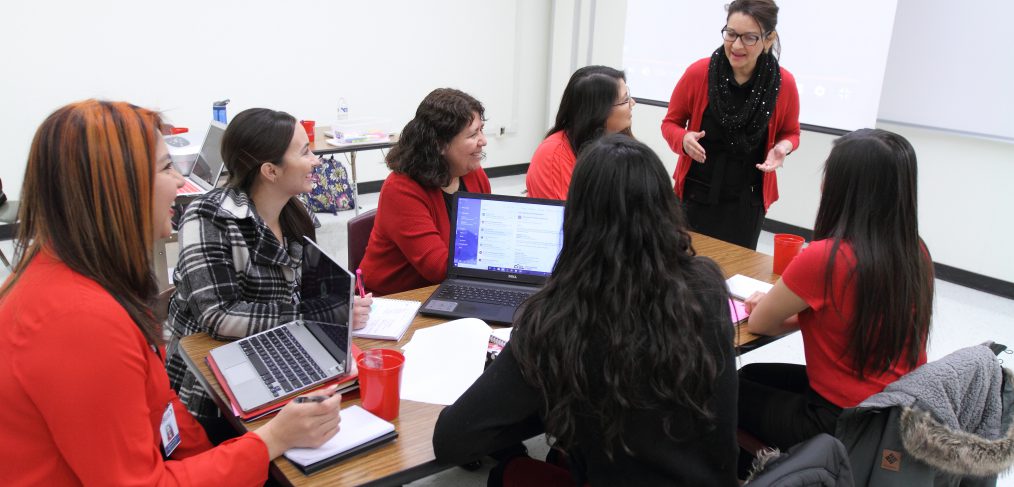 Sharpen your skills
Dallas ISD is offering a variety of professional development sessions for staff as well as an opportunity to participate in a special leadership development program.
Manager 101 Leadership Development Program for central staff
Dallas ISD has partnered with The University of Texas at Dallas to offer comprehensive leadership development and business acumen programs. The Manager 101 program aims to cultivate leadership potential at every level.  Forty participants will be selected to experience four full-day sessions tailored to increase leadership effectiveness. All sessions will be held at UT Dallas—Naveen Jindal School of Management.
Those interested in being considered for the program can register in Cornerstone and submit an application and supporting documentation to Shantell Grant at sgrant@dallasisd.org by the close of business Friday, Jan. 10.  Selected participants will be notified by Friday, Jan. 17, 2020.
Other professional development sessions for central staff:
Mindset in the Workplace—The differences between growth and fixed mindset will be explored.  Participants will consider their own mindset and discover how fostering a growth mindset voice supports personal development.
Results Focused Leadership: Goals and Check-Ins—Discover how check-in meetings make it easier to manage day-to-day work of the staff and ensure it is connected to big picture goals that impact results.
Multiple Generations at Work—This session will identify the multiple generations in the workplace and formulate a better understanding of their needs and motivations.  Language skills to effectively communicate and collaborate will be discussed.
Excel for Busy People—Excel for Busy People is a mix of time-saving tips for users of all experience levels, powerful features that aren't widely known, and an introduction to the game-changing Power Query for advanced users (or users who wish to become advanced).  The more you use Excel in your job, the more you will get out of the class.