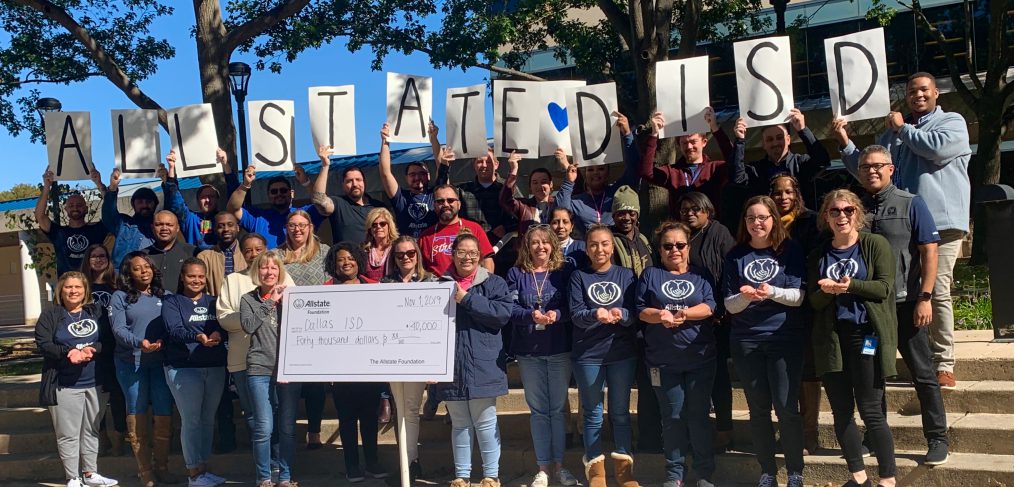 We can't thank you enough
Hundreds of individuals and organizations from as far away as Lubbock stepped up to directly help Dallas ISD schools, students and families affected by a devastating tornado. Dallas ISD is overwhelmed and grateful for the donation of supplies for classrooms, sports equipment, gift cards for teacher materials, and help to families affected by the natural disaster.
Thank you!
The list of donors so far includes:
Hundreds of individuals
Numerous donors who have purchased items from the Amazon wish list
Amazon
Hamon Charitable Foundation
Thomas Jefferson Alumni Association
Michael's
Credit Union of Texas
Allstate
Staples
Texas Rangers Foundation
NEC Corporation
Builders FirstSource
Office Depot
United to Learn
Briggs & Freeman
Dallas Stars Foundation
FC Dallas
Highland Park ISD Dad's Club
Keller ISD
Boots & Badges of The South Plains (Lubbock)
Riverside Church Butterfly School
Dallas Association of Young Lawyers
Dallas Mavericks Foundation
Just Say Yes
Central Market
Parkland Hospital
Blue Cross Blue Shield
Texas Instruments
A number of individuals, businesses and organizations have also donated their time at schools where students displaced by the tornado damage are now attending classes and have offered to continue to support the district through volunteer efforts, including Pat and Emmitt Smith Charities, Colleyville ISD teachers, T-Mobile, Microsoft, Home Depot, AT&T, Allstate, and State Farm.