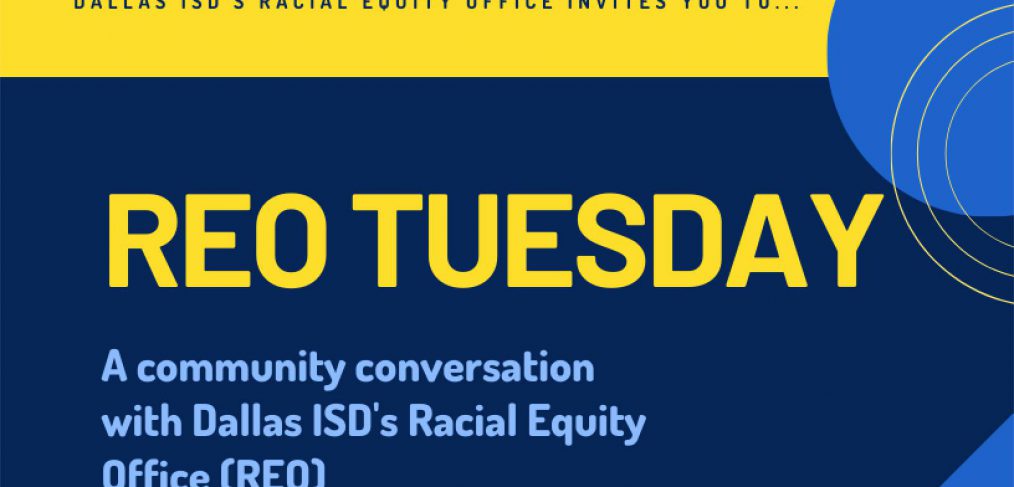 A community conversation
Dallas ISD's Racial Equity Office is starting a series of community conversations across the district so stakeholders can share concerns about inequities within Dallas ISD and partner with the district to effect changes.
The first community conversation will take place at 6 p.m. Tuesday, Nov. 12, at L.G. Pinkston High School.
The Racial Equity Office also will host a series of film and theater showings throughout the school year. The aim of the series is to host conversations related to racial, socioeconomic and educational inequities for students, families and community members. Attendees will watch a movie or theater production followed by a discussion led by students of the youth chapters of the League of United Latin American Citizens and the National Association for the Advancement of Colored People. The goal is to encourage participants to engage in sometimes uncomfortable discussions that challenge their thoughts, beliefs and perspectives.
The film/theater series will launch at 6:30 p.m. Wednesday, Nov. 13, at W.E. Greiner Exploratory Arts Academy with the Cara Mia Theater production of "Ursula," a play about the journey of a 7-year-old girl separated from her mother after seeking asylum at the U.S.-Mexico border. As she waits for her asylum request to be processed, she reflects on the difficulties she is leaving behind in Honduras and the new reality she is facing. This showing is intended for audiences 12 years and older.