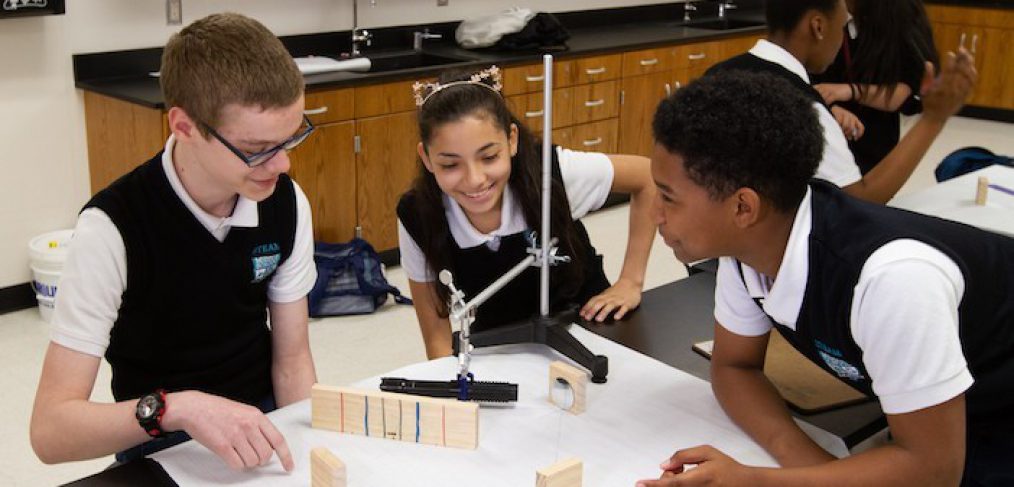 Dallas ISD tackles new level of achievement: middle school
After successfully growing high-quality pre-K for early learners and opening new collegiate academies for high school students, Dallas ISD is turning its attention to "the last frontier": middle school.
The new initiative should bring strategies proven to lift school performance—strategic staffing, instructional excellence, social and emotional support, extended learning and supportive partnerships—to 24 Dallas ISD middle schools.
"We are not providing what we need to be providing to our middle school students," Elizalde said in March during a Board of trustees briefing. "We are going to work with these schools and provide additional resources and support to ensure our students are being best prepared for success."
As principal of D.A. Hulcy STEAM Middle School, Jonica Crowder-Lockwood has seen how pivotal the middle school years are for students. Hulcy STEAM Middle School reopened to great success in 2015 and has since become a "Gold Ribbon" school, according to a Children at Risk report.
"Middle school is a stage of discovery. Students are figuring out what they like to do and who they are," Crowder-Lockwood said. "It's great that Dallas ISD is focusing on these years so we can guide our kids into success in high school and beyond."