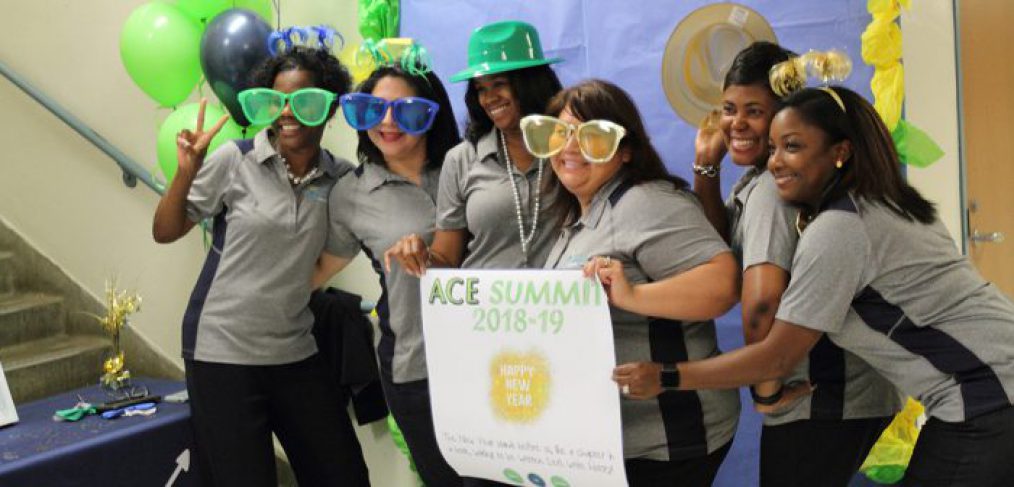 Staff from ACE campuses prepare for new school year with intense training
Last week, staff members from Dallas ISD's ACE schools convened to prepare for the coming school year.
ACE stands for Accelerating Campus Excellence and is a strategic staffing initiative that hires proven educators at perpetually struggling schools to boost student achievement and college readiness.
The core plan focuses on instructional excellence from teachers and high expectations for students. Other aspects of the plan include additional resources for students and designated time for staff development. ACE focuses on leadership through the use of teams comprising campus staff. A laser-focus on goals focuses on specific academic benchmarks, but the plan also aims for a much-improved culture at each school.
The initiative began in 2015 with six elementary schools and one middle school, where the ACE plan helped students make incredible academic gains. The second group of ACE schools were designated in 2017, and added five additional elementary schools and one middle school.
For the 2018-2019 school year, four ACE schools remain from 2017 (C.F. Carr, J.M. Ervin, Eward Titche and Thomas J. Rusk) and one remains from 2015 (Elisha M. Pease). Newly added to the ACE roster are César Chávez, Paul L. Dunbar, L.L. Hotchkiss, Martin Luther King Jr., Maple Lawn and J.J. Rhoads.
During the recent kickoff event, Damien Stovall, principal at Titche Elementary School, shared his philosophy for boosting student success.
That success begins in forming a positive relationship between teachers and students, which leads to confident children.
"Before you try to teach them anything, they don't care what you know, until you know that you care," Stovall said. "Once you boost their self-confidence, the sky's the limit, I don't care where they started or where they're at."
He recited a pledge students sign at the beginning of the school year. It says, in part, "I am somebody. I was somebody before I came here, and I'll be a better somebody when I leave. … I deserve the education that I get here. I have things to do, places to go and people to impress. I will go to college and prove people wrong. I will follow my dreams and persevere."
Learn more about Dallas ISD's ACE plan here.