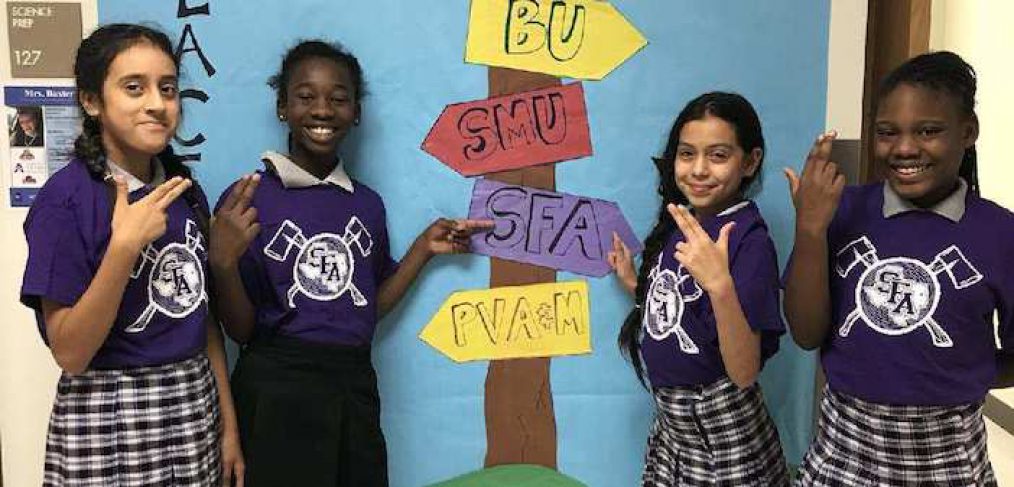 AVID Model Showcase shows educators best practices
Young Women's STEAM Academy hosted the Dallas ISD AVID Model Showcase on April 23 where more than 50 educators gathered to learn and see best practices about AVID hands-on.
The showcase experience included Dallas ISD Trustee Jaime Resendez, Deputy Superintendent Israel Cordero, Deputy Chief Stephanie Elizalde, and a few others who came to support AVID and share a few words of inspiration.
The showcase experience included classroom observations and a chance to speak with experienced AVID teachers, administrators, and students.
Dallas ISD is celebrating 16 years with the AVID program and is thrilled to have two AVID National demonstration schools in the district, T. J. Rusk Middle School and A. Maceo Smith New Tech High School. As the program continues to grow, it is adding more campuses and working hard to show student achievement through proven data.
Tamika Stevenson and Ebony Palmer, AVID District Coordinators, work daily with campuses to make sure the four domains of AVID are met: Instruction, Systems, Leadership, and Culture.  AVID's mission is to close the achievement gap by preparing all students for college readiness and success in a global society.
"I have a degree in the STEM field and have always valued the importance of training young women in the areas of STEM," said Dallas ISD Chief of School Leadership Stephanie Elizalde.  "As educational leaders it is critical  that we to teach our young women three C's – Competence, Courage and Compassion, and it is clear today that the young women at this school are truly being led by example."