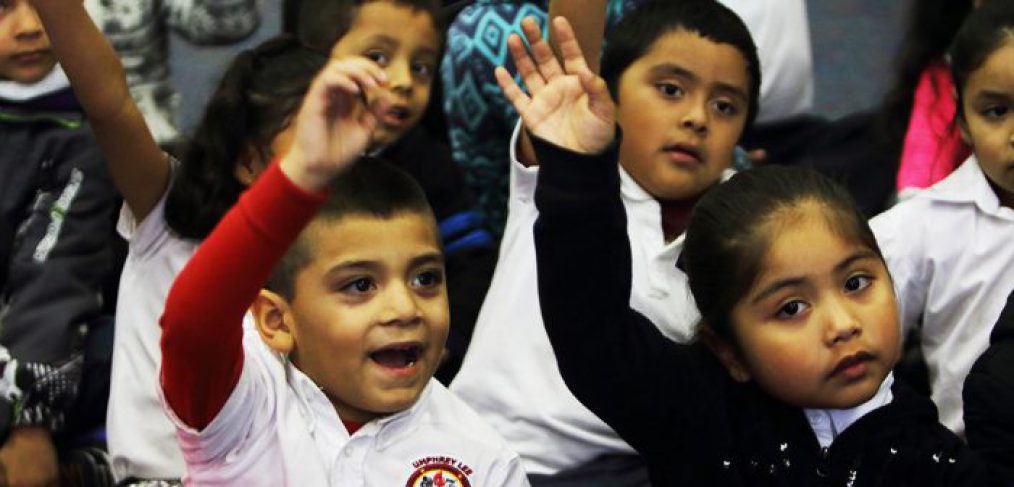 District to expand ACE program to boost struggling schools
Dallas ISD is expanding an initiative that helps boost student achievement by staffing struggling schools with strong leaders and high-performing teachers.
The district launched the ACE program, which stands for Accelerating Campus Excellence, in the 2016–2017 school year at seven historically low-performing schools. Dallas ISD this school year added an additional six schools to the ACE program. With ACE campuses showing significant improvement in student achievement, the district is building on this success by bringing these additional six schools into the ACE program for the 2018–2019 school year:
Cesar Chavez Learning Center
Paul L. Dunbar Learning Center
L.L Hotchkiss Elementary School
Martin Luther King Jr. Elementary School
Elisa M. Pease Elementary School
Joseph J. Rhoads Learning Center
These six schools will be part of an ACE 3.0 hybrid model call "ACE Leadership" aimed at continuing to improve student achievement with a focus on building a foundation for college readiness with a strong focus on developing teacher leadership. The ACE 3.0 program will incentivize top teacher leaders, principals and campus leaders to study leadership, curriculum alignment, data and other best practices and then apply these practices to improve teaching and learning on their campuses.
ACE is part of Dallas ISD's vision to prepare every student for college and the workforce based on placing an effective teacher in every classroom, equipping schools with strong leadership teams, and holding high expectations for both staff and students. The ACE plan was developed to help schools improve academically and better serve district students.
For those interested in learning more about the ACE program, visit http://dallasisd.org/ace.