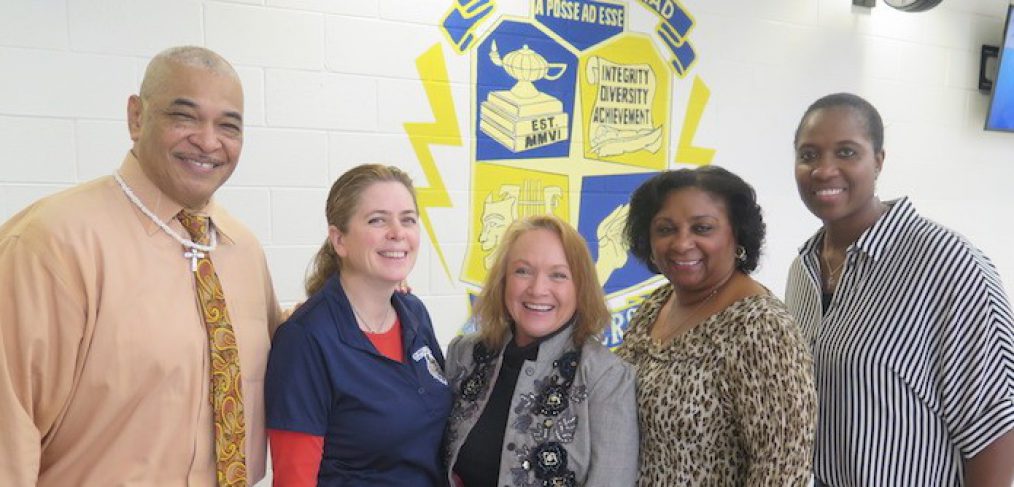 Three schools earn statewide counseling award
Three Dallas ISD schools have received a statewide award that recognizes great work happening in school counseling programs!
The Texas School Counselor Association sponsors the CREST Award, which allows counselors to demonstrate the work they do helping students.
The Dallas ISD CREST Award recipients are:
Billy Earl Dade Middle School
Counselors: Norma Wright, Rhonda Woods, Edordu Nwakaego
Principal: Tracie Washington
Emmett Conrad High School
Counselors: Brenda McCoy, Jenny Garner, Sonya Gilb, Johnny Moore, Nitzy Mosquera
Principal: Temesghen Asmerom 
Onesimo Hernandez Elementary
Counselors: Jeffrey Todd Bingamon, Marquetta Harris
Principal: Oscar Aponte 
The award winners will be recognized at the Annual Professional School Counselor Conference on Feb. 17 at Moody Gardens in Galveston.
Dallas ISD is among school districts celebrating National School Counseling Week during the week of Feb. 5-9.