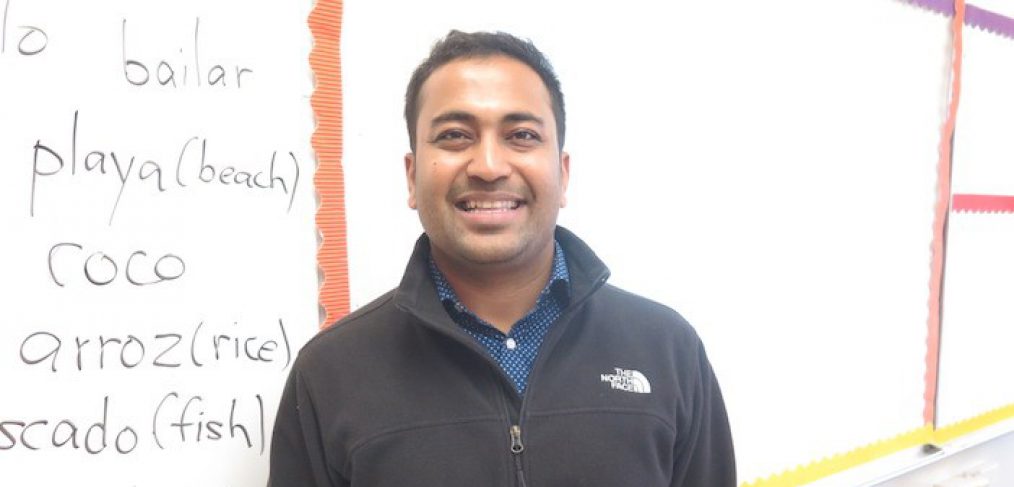 Rusk Middle School educator a finalist for $1 million teaching prize
Thomas J. Rusk Middle School Spanish teacher Akash Patel began his education career in small rural communities in Oklahoma where people had never seen or met "a brown Indian guy who spoke five languages and had traveled to over 30 countries."
In Oklahoma and Dallas ISD, Patel uses his travel experiences to design all of his lessons. And Patel's dedication to teaching is being nationally recognized: he is a top 50 finalists for the Global Teacher Prize. This annual $1 million teaching prize recognizes a classroom teacher who exemplifies global citizenship teaching and learning.
"I am humbled and honored to be a finalist for this prestigious recognition," Patel said. "This prize will bring great attention to our children, our school, our district, our city and our country."
The Varkey Foundation awards the annual $1 million prize to underline the importance of educators. The top 10 finalists will be announced in February, and those finalists will fly to Dubai in March to the Global Teacher Prize Awards Ceremony.
Rusk is in its first year as an ACE (Accelerating Campus Excellence) school, a district effort that staffs academically struggling schools with experienced, proven educators and also requires an added commitment from students and parents to strive for excellence.