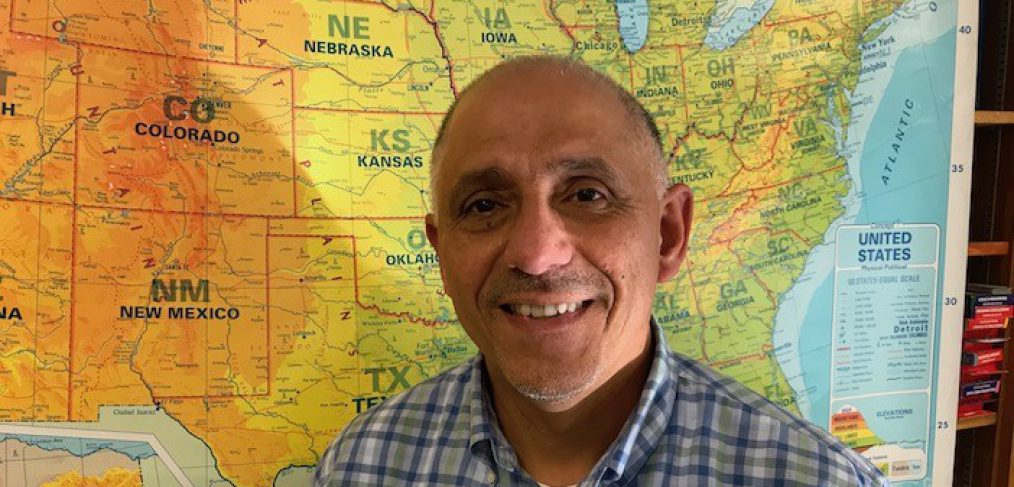 From soldier to teacher: Pershing instructor goes extra mile for students
Angel Sitiriche was a private lawyer and Army reservist in Puerto Rico when he was called to active duty after 9/11.
He was in charge of the multi-national division north operational for the Iraqi Police and Military Police Officers, overseeing 2,000 soldiers. During his service he received many commendations, including the Bronze Star, Humanitarian Service Award, and Army Achievement Medal.
Upon returning from Iraq, he decided to invest in the community and become a public school teacher. And for the past 12 years, Sitiriche has taught at John J. Pershing Elementary School. His outstanding contributions to education were recognized last month as he was named a Dallas ISD Campus Teacher of the Year.
"As a valued member of the Pershing family, Angel invests selflessly in the lives of the children and families that he serves. He contributes in so many ways," Pershing Elementary Assistant Principal Mary Ramos said. "His service to his country has been impeccable and adds a varied experience that he shares with his students. His students see him as a role model and someone they admire."
In addition teaching fifth-grade language arts and social studies, Sitiriche supports the campus in these ways:
Coaches soccer for the fifth-grade students on the weekend, donating his own money and time
Serving as a STEM First Lego League coach
Textbook coordinator
Grade level Chair
"We are proud to have Angel on our campus and to name him our Campus Teacher of the Year," Ramos said. "He is a role model and inspiration to everyone here."