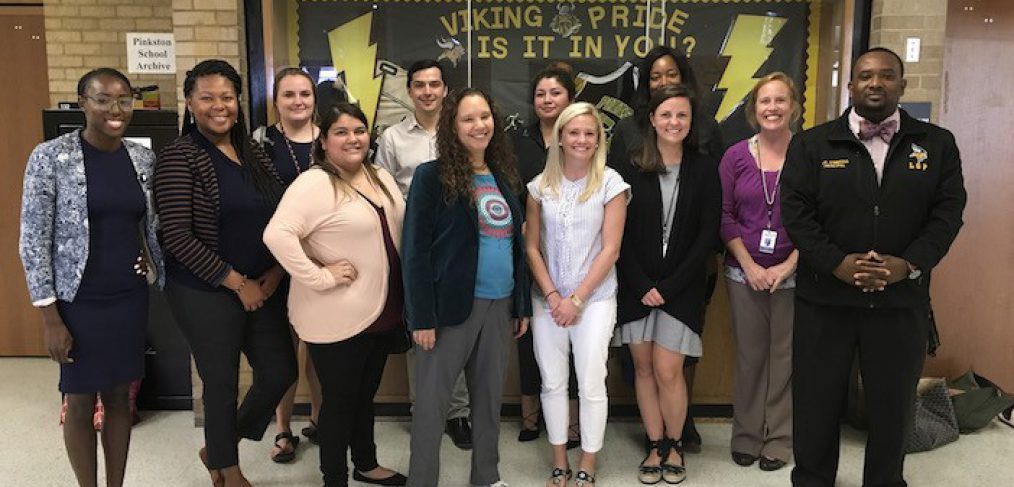 Teachers-in-training get firsthand look at why they should work in Dallas ISD
Twenty clinical teachers in Dallas ISD toured multiple schools to see for themselves why they should work for the innovative school district.
Clinical teachers, also known as student teachers, are educators-in-training in Dallas ISD who are getting their teacher certifications from different programs. Clinical teachers go to a Dallas ISD school and work with a mentor teacher to get in-classroom experience.
"Our goal is for the high-quality clinical teachers to then become teachers in Dallas ISD," said Jill Peeples, Dallas ISD coordinator of clinical teaching.
The clinical teachers visited Francisco "Pancho" Medrano Middle School, where they learned about social and emotional learning; L.G. Pinkston High School, where they observed Career and Technical Education classes and the collegiate academy program; and Raul Quintanilla Sr. Middle School, where they talked with and learned from students and saw a performance. The teachers last week also toured Dan D. Rogers Elementary School, Eduardo Mata Montessori and Robert E. Lee Elementary.
"Overall, we are trying to create this experience through these visits where the clinical teachers know about our district and feel a calling to work with our students," Peeples said.