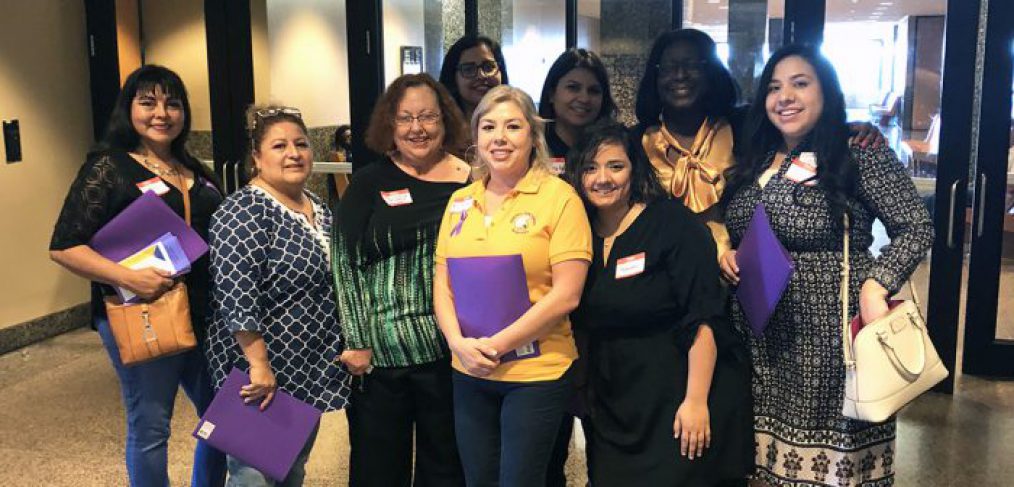 Community liaisons find resources to help curb domestic violence
Community Liaisons Monica Zumaya from W.W. Samuell High School and Elsa Cardenas from Ann Richards Middle School attended Judge Faith Johnson and the Dallas County District Attorney's Office–Family Violence Division's annual open house on Friday, Oct. 6.
During the open house, Ms. Zumaya and Ms. Cardenas were able to network with other organizations such as Genesis Women's Shelter and Support, The Family Place, Catholic Charities, and Human Rights Initiative of North Texas to take back resources for their campus, parents, and community as well as bring about awareness of domestic violence.
October is Domestic Violence Awareness month.